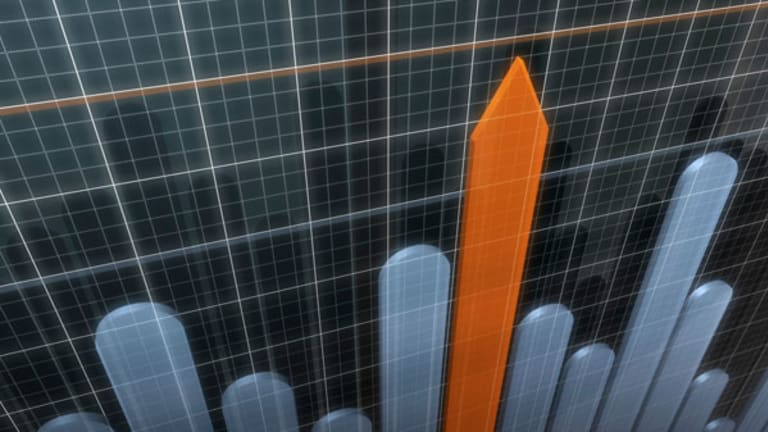 Berkshire's Shareholder Letter: Preview
Here are some points investors might want to look for when the letter comes out.
NEW YORK (TheStreet) -- Buffett fans and followers are getting anxious for the release of the Berkshire Hathaway (BRK.A) - Get Berkshire Hathaway Inc. Class A Report annual shareholder letter.
While we have already been treated to a preview of this hotly anticipated tome, the full piece is sure to be chock full of information regarding Warren Buffett's investing empire, as well as insight into the broader world.
2011 was a busy year for the billionaire investor, but here are a few topics that will be interesting to look for in this year's letter.
Personnel Changes
It has been a wild year for the Berkshire Hathaway roster as investors watched both new names join the ranks and old names step away under controversial circumstances. In last year's letter, Warren Buffett spent multiple paragraphs praising David Sokol for his efforts in turning around the struggling NetJets. Weeks later, however, Sokol would surprise investors, announcing that he was stepping down from his post.
>>Cramer: Oil Hoarders Driving Up Gas Prices
Although he claimed to be relinquishing his position to focus on his family's finances and his own philanthropy, investors would soon uncover reports of questionable Lubrizol trades he made prior to Berkshire's acquisition of the firm. Buffett would initially defend his protégé. However, his tone would eventually change after a Berkshire Hathaway Audit Committee uncovered actions that violated the firm's code of ethics.
Although the Sokol news stole headlines, it will be interesting to see if Buffett will spend excessive time rehashing the past. Instead, any discussion relating to personnel changes will likely center on the alternations that will or have already impacted the future of Berkshire Hathaway. Over the past few months, investors watched as Buffett's newest hires, Todd Combs and Ted Weschler, begin to take over the reins of the legendary Berkshire Hathaway portfolio. Commentators have speculated over whether Buffett would add a third, fixed income-focused portfolio manager to the mix.
Finally, readers may also uncover some new clues regarding the investor's succession plans. We have already learned that his son, Howard, will be taking over as non-executive chairman, but the futures of other potential Buffett heirs like Ajit Jain remain up in the air.
Elephant Guns
It was in last year's letter that Buffett likened his cash reserves to a loaded elephant gun. Throughout the year, the investor was on quite a safari, searching around the world for attractive investment and acquisition targets. Among his newest trophies are Lubrizol and Wesco Financial. Buffett's most surprising purchase, however, was his $10 billion investment in
IBM
(IBM) - Get International Business Machines Corporation Report
. This staggering about-face from Buffett's formerly-technophobic ways has left many scratching their heads, but clearly the investor is not afraid of testing new waters.
With Buffett making good on his plans to chip away at Berkshire's looming cash pile, it will interesting to see if he will be as adamant about putting funds to work in the New Year.
>>10 Stocks That Will Let You Retire
In addition to providing investors with clues as to where Buffett feels strength lays in the global market, new purchases may help Berkshire Hathaway break out of the laggard performance it has seen over the past year. Buffett has come to terms with the idea that Berkshire has turned over a new leaf and expects the company to see "better-than-average results in the future. However, in 2012, shares of BRK.A have continued to underperform against the
S&P 500
. It will be interesting to see if the investor will have anything to say about this sub-par showing.
Big Picture
A number of big picture topics may find their way into this year's letter. Over the course of the year, the investor has expressed his view on issues ranging from Europe to the ongoing tax debate in Washington. This week, in fact, Buffett announced his endorsement of President Obama's proposed "Buffett Rule."
By maintaining a long-term view, Buffett is often able to overcome the media-inspired emotional fluctuations that can lead investors to make rash and detrimental investment decisions. Throughout the past few years he has remained adamantly bullish towards the future. In this year's letter, we will see if he is still sporting rose-tinted glasses.
10 Companies in the 'Ultimate Stock Pickers' Portfolio
These are just a few of the potential topics that may find their way into Buffett's shareholder letter, which is rumored to be released this Saturday. What are you hoping to see? Leave a comment in the space below.
Written by Don Dion in Williamstown, Mass.
At the time of publication, Dion Money Management did not own any equities mentioned.