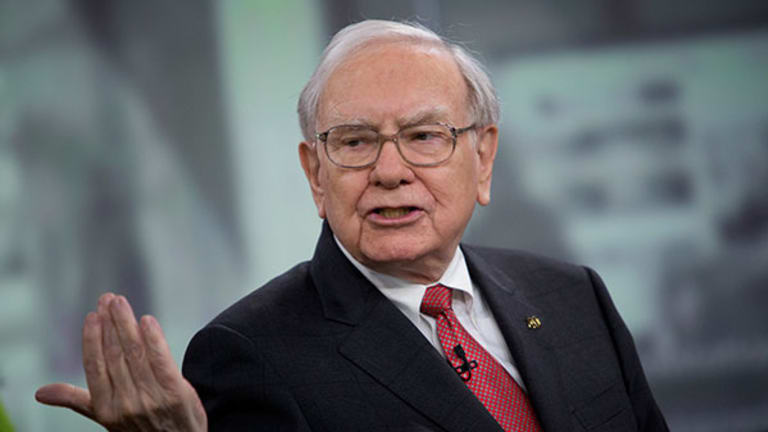 A Market Without Day-to-Day Memory (Part Trois)
NEW YORK (Real Money Pro) -- Doug Kass shares his views every day on RealMoneyPro. Click here for a real-time look at his insights and musings.
Originally published at 10:22 A.M. EDT on Aug. 11, 2015
The market came off of its schneid yesterday and underwent a huge ramp after six consecutive losing sessions.
I tend to use the past to provide me with lessons and direction, particularly when the market's dynamic is changing. In the case of 2015, I define this as an important leadership adjustment that could be pointing to a broad and important market top.
While many consider U.S. stocks' sideways 2015 movement as a correction in time rather than price, I disagree -- at least based on history. As most readers are aware, I see something more ominous than a correction in time.
Extremes expand -- in both directions!
As of July's close, more than 25% of the S&P Composite 1500 had stocks experienced at least 20% drops below their 2015 highs.
And perhaps more ominously, many individual equities -- i.e., Disney (DIS) - Get Walt Disney Company Report, Tesla (TSLA) - Get Tesla Inc Report, Keurig Green Mountain (GMCR) and Comcast (CMCSA) - Get Comcast Corporation Class A Report -- had declined more than 10% in a single day during 2015 on only slightly negative news. Indeed, 25 stocks on the New York Stock Exchange and 41 on the Nasdaq fell by at least 10% last Thursday.
As a friend observed over the weekend, 2015 has delivered simultaneous bull and bear markets in different market sectors.
This year's "Nifty Fifty" includes biotech, health care, and social media/Internet. But even these sectors have hit potholes.
And the "suffering sectors" (at least up to yesterday) were energy and cyclicals, which had strong bounces on Monday.
Could the bifurcation have reached a peak last Friday? And, if so, what does it mean?
One of the most important investment-history lessons that I've learned is that when leaders begin correcting as laggards rally (which happened last week), that's historically a precursor to a larger, meaningful correction.
Examples of major sector changes occurred most prominently in 1973, 1981 and 2000 and were all followed by bear markets:
In 1973, the Nifty Fifty consumer-growth stocks led the market while industrials lagged. But when relative weakness began to emerge in the Nifty Fifty, the depressed industrials began to stabilize and exhibit relative strength -- and a bear market emerged.
Similarly, energy and other inflation-oriented stocks led the market in the early 1980s. But then energy stalled in 1981 and the depressed consumer sector stabilized and began to rally -- a shift that preceded the 1981-82 cyclical market correction.
The big bear market of 2000-2002 emerged when the Nasdaq faltered in early 2000 and consumer-defensive stocks rallied.
Though today's bifurcated market is occurring under the umbrella of easy money, it still closely resembles the three cycles mentioned above as the relationship between leaders and laggards changed (which is happening now).
The most popular and extended stocks -- like Apple (AAPL) - Get Apple Inc. (AAPL) Report, which broke its 200-day moving average for the first time in two years amid the weakest relative action since 2012 -- are becoming victims. And as in the past, such drops are swift -- providing little chance for trend-chasing traders and investors to exit stocks that had previously been in clearly defined uptrends (think Disney or Comcast).
And just as in 2000, a loss of momentum in IPOs could presage broader weakness.
It should be emphasized that not all leaders are weakening. But enough are increasingly unsteady to suggest that a significant change is afoot.
As to the laggards, none have reversed their major declines -- but many are at oversold extremes, much like the laggards of 1973, 1981 and early 2000.
The bottom line: change in the markets is often a predictor of further weakness.
As to the short term, Mr. Market on Monday had a near 90% up day (known as a "Lowry Day") for the first time since December 2014.
But there are differences between yesterday and eight months ago. For instance, Monday's put/call ratio was a very low 0.57 vs. 1.24 last December.
The December 2014 up day was also based on Fed news and led by the Nasdaq. By contrast, there was little news on Monday beyond the Berkshire/Precision merger announcement, and yesterday's action was led by the previously depressed market sectors (commodities-based cyclicals, etc.)
Thus, Monday's ramp-up looked to me like a further signpost of a narrowing and maturing bull-market cycle -- and further evidence of a broadening market top.
Position: Short SPY
Must Read: 16 Rock-Solid Dividend Stocks With 50 Years of Increasing Dividends and Market-Beating Performance
Why I'm Shorting Berkshire Hathaway
Originally published at 8:28 A.M. EDT Aug. 11, 2015 
"A principle of probability and statistics which states that as a sample size grows, its mean will get closer and closer to the average of the whole population. The law of large numbers in the financial context has a different connotation, which is that a large entity which is growing rapidly cannot maintain that growth pace forever. The biggest of the blue chips, with market values in the hundreds of billions, are frequently cited as examples of this phenomenon."
-- The Law of Large Numbers
Following Friday's disappointing second-quarter earnings release, Berkshire Hathaway  (BRK.A) - Get BRK.A Report, (BRK.B) - Get Berkshire Hathaway Inc. Class B Reportannounced plans yesterday to utilize some of its $60 billion-plus cash hoard for a $37.2 billion acquisition of Precision CastParts (PCP) . Berkshire plans to borrow approximately $10 billion of the purchase price, which includes Precision's net debt.
In my 15 Surprises for 2015, I predicted a monumental deal from Berkshire, and that's just what company CEO Warren Buffett delivered:
"Surprise No. 14 -- Berkshire Hathaway makes its largest acquisition in history.
"During the depths of the market's swoon in the later part of the year, Warren Buffett scoops up his largest acquisition ever. The $55+ billion acquisition is not in his customary comfort zone (a consumer goods company), but rather the deal is for a company in the energy, retail or construction/equipment areas."
-- Doug's Daily Diary, 15 Surprises for 2015
Here are my thoughts on the PCP takeover:
On one hand, Warren Buffett picked up a company that's large enough to "move the needle" at Berkshire Hathaway. He also acquired a company that seems to be sheltered by a deep moat (at least the aerospace part of the business). That's been a credo for most of the Oracle of Omaha's previous purchases.
On the other hand, Berkshire's purchase price -- much like that of the KraftHeinz (KHC) - Get Kraft Heinz Company (KHC) Report and Lubrizol deals and other recent acquisitions -- translates into pricey cash-flow and earnings multiples for an average-growth company.
Buffett is paying 18.5x projected March 2017 EPS for an expensive elephant, not for a rare and swift gazelle bought on the cheap amid controversy (like Berkshire's stakes in Geico, Coca-Cola (KO) - Get Coca-Cola Company Report, American Express (AXP) - Get American Express Company Report and other pre-2000 purchases.)
Click here to see a long term chart of Precision CastParts' stock, which demonstrates the rapid share-price appreciation that occurred prior to the deal's announcement yesterday.
The PCP deal again highlights my view that Berkshire's massive size serves as its single-most-significant headwind to differentiated and strong relative growth in the company's profits and share-price appreciation. I also think that increasingly, Berkshire's results might begin to mirror some combination of U.S. and non-U.S. GDP, as they already have in recent years.
As a result, it's my opinion that Berkshire's share price will eventually begin to lose some of its historic premium multiple-to-book value, and that the 84-year-old Buffett's "halo" will diminish over time (and is also exacerbated by his age).
I underscored these two issues back in 2013 in my questions to Buffett and his deputy Charlie Munger at Berkshire Hathaway's annual meeting in Omaha.
Specifically, in my first question, I pointed out that size does matter:
Question: As it is said, Warren, "Size matters!" In the past, Berkshire bought cheap or wholesale -- for instance, Geico, MidAmerican Energy, the initial Coca-Cola purchase and Benjamin Moore. Arguably, your company has shifted to becoming a buyer of pricier and more mature businesses -- for instance, IBM, Burlington Northern Santa Fe, Heinz and Lubrizol, which were done at prices-to-sales, earnings and book-value multiples well above the prior acquisitions and after the stock prices rose.
Many of the recent buys might be great additions to Berkshire's portfolio of companies, however, the relatively high prices paid for these investments could potentially result in a lower return on invested capital. In the past you hunted gazelles, but now you are hunting elephants.
To me, the recent buys look like preparation for your legacy, creating a more mature, slower-growing enterprise. Is Berkshire morphing into a stock that has begun to resemble an index fund that is more appropriate for widows and orphans rather than past investors who sought out differentiated and superior compounded growth?
In the past, you have quoted Benjamin Graham, saying 'price is what you pay -- value is what you get. Are your recent deals and large investments bringing Berkshire less value than the deals done previously?
Answer: Buffett admitted that Berkshire won't grow as rapidly in the future as it has in the past, but said it will still generate a lot of incremental value. "We think we will do better than the giants of the past," he said. Munger chimed in and said much of the same. Warren then exclaimed, "Doug, you haven't convinced me to sell the stock, but keep trying!"
Another question that I was prepared to ask two years ago (but didn't because moderator, Fortune's Carol Loomis, asked a similar question at the annual meeting) also has relevance to Berkshire's announced deal yesterday:
Unasked Question: Is Berkshire too big to outperform? Historically, Berkshire's outperformance over the past 40-plus years has been spectacular. However, sustaining that growth is becoming more difficult to achieve. You noted in your 2007 annual letter that, "Berkshire's past record can't be duplicated or even approached." And in almost every letter since that, you have uttered the same theme.
In the sole year of the last four (in 2011) that Berkshire succeeded in outperforming the S&P 500's performance, it did so by a mere 2.5%. Even five years ago in 2008, when performance was strong on a relative basis, Berkshire still recorded a negative return of 9.6% (while the S&P dropped by a staggering 37%). Explain how Berkshire can persist in outperforming the markets while you continue to expand the size of your company.
The bottom line
"To everything there is a season, and a time to every purpose under the heaven.
A time to be born, and a time to die;
A time to plant, and a time to pluck up that which is planted;
A time to kill, and a time to heal;
A time to break down, and a time to build up."
-- Ecclesiastes, 3:1-3
Buffett's cult status is not and will never be in jeopardy -- but might be increasingly vulnerable to more-ordinary results and returns in the future, as today's Berkshire Hathaway is no longer anything like your father's Berkshire Hathaway.
Berkshire somewhat resembles another behemoth named Apple in that its greatest enemy is the company's remarkable past successes and its likely subscription to the Law of Large Numbers.
Size does matter, and yesterday's announced PCP acquisition is an affirmation of my previous view that Berkshire's share-price appreciation and profit and book-value growth might continue to be challenged. After all, the company might simply be too big to materially outperform the S&P 500 and its components.
Assuming that there's no economic crisis over Buffett's remaining life that provides Berkshire with deep-discount opportunities (as with Goldman Sachs, Bank of America, etc., in 2008-09), the company could be moving more-rapidly than ever towards replicating an index fund. Berkshire is a large, mature and slower-growing diversified conglomerate today, and I believe that's been Buffett's overall recent strategy and design.
As Buffett's unparalleled business career closes on its final decade, the many deals of the last five to eight years can be seen as the Oracle's legacy. The PCP acquisition and other recent substantial deals solidify a more bullet-proof Berkshire portfolio that is increasingly insulated from catastrophic events in its numerous business lines.
But there's a price of much-slower growth to the reduced vulnerability that Berkshire has gained from diversification and a growing size.
Though my adulation of Buffett's investing career knows no bounds, Berkshire's current valuation metrics seem inflated relative to its peer group of diversified companies -- especially given the company's diminished and less-than-consensus growth prospects.
From my perch, there's no longer a margin of safety in Berkshire's shares. If I were long Berkshire I would consider selling now, as the company's future prospects are nowhere near as robust as they had been in the past.
Given my concerns and observations, Berkshire to me represents a conservative, somewhat-better-than-market short.
I shorted BRK.B shares yesterday at about $143.50, or about 4% percent below the stock's all-time high.
Position: Short BRK.B
Must Read: Warren Buffet's Top 10 Stock Buys
At the time of publication, Kass and/or his funds were short SPY and BRK.B, although holdings can change at any time.
Doug Kass is the president of Seabreeze Partners Management Inc. Under no circumstances does this information represent a recommendation to buy, sell or hold any security.