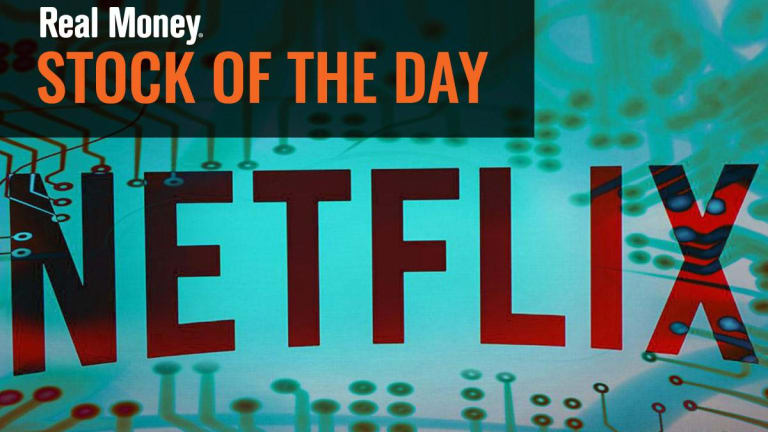 Being Short Netflix Going Into Earnings Was Stressful!
My fundamental analysis of NFLX was about as accurate as fundamental analysis gets.
About Netflix (NFLX) - Get Free Report . I covered some of my short ahead of the closing bell last night. My hope had been for some profit taking ahead of the numbers that never materialized, so I took some risk off of the table as options markets had priced in a rough move of $30, and I was not going to pay prices like that for short term protection. I covered the bulk of that short in after hours trading leaving one final tranche to mess around with for fun.
I was surprised last night. Not in the data. I had written in earlier market notes that I had expected a horrendous performance in terms of free cash flow as well as the rapid evaporation of operating margin. Those lines did not surprise at all after the firm was forced to ante up $100 million just to keep the show "Friends" available on the service for one more year, up from $30 million. The increase in paid subscribers globally that beat expectations did not surprise either. As a consumer, I like Netflix.
What surprised this trader in the after hours on Thursday evening was the resiliency of the share price. When I saw the firm's balance sheet, I thought that just maybe I might be headed for a victory of historic proportions. Instead, I'll accept a more pedestrian victory, which trust me... I do not take for granted. Obviously, leadership at Netflix had saved the share price to some degree with the announcement earlier in the week of the increase in pricing.
That Makes Me Wonder
I am left wondering. Was the increase in forward pricing that will be implemented through the current quarter and next, the result of pricing power over the consumer, or was it something else? Was it perhaps, a desperate move to become less reliant on that balance sheet as a means to finance content, finance expansion, fend off competition from a host of newcomers, not to mention video gamers?
Being short this name going into earnings has been stressful, especially as the shares ran higher in price for a month. Having to short more than I wanted to in order to get net basis to where there could even be a profit has also been stressful. They did miss on revenue. They lowered guidance for revenue going forward. Free cash flow for the quarter printed at $-1.3 billion, for the year at $-3 billion. The firm projects that in terms of financial performance, that 2019 should be just as awful as 2018... and don't fool yourself... $-3 billion is pretty stinking awful.
Yes, I got away with this one. In fact, I did more than get away with it, but I am left thinking as there was clear support for the name at much higher levels than I anticipated...Why? My fundamental analysis of Netflix was about as accurate as fundamental analysis gets. What is that worth in 2019. I am left figuring that out.
(An earlier version of this column appeared at 8:18 a.m. ET on Real Money, our premium site for active traders. Click here to get great columns like this from Stephen "Sarge" Guilfoyle, Jim Cramer and other experts throughout the market day.)
At the time of publication, Stephen Guilfoyle was Short NFLX equity.