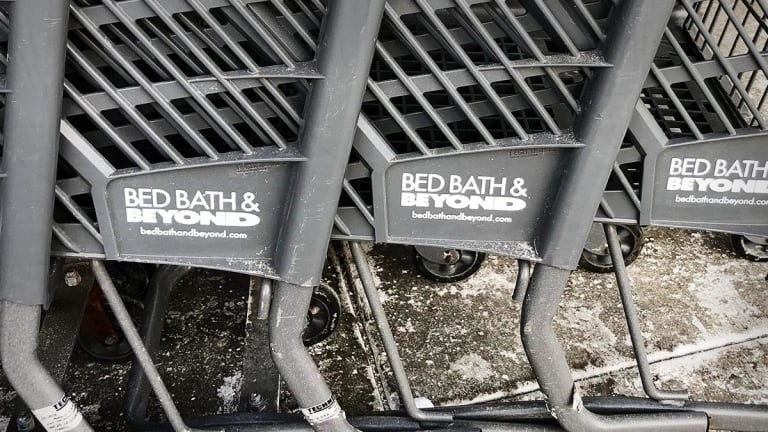 Bed Bath & Beyond Cuts 7% of Corporate Staff, Including COO
The household-goods retailer's stock is down after the staff cuts and planned $12 million pretax charge
Bed Bath & Beyond (BBBY) stock is falling after the household-goods retailer slashed 7% of its corporate staff.
The Union N.J., company said Tuesday that among the cuts it will eliminate the COO position, currently held by Eugene Castagne.
Also let go were vice presidents, directors and managers, the company said.
In May, the company parted ways with longtime CEO Steven Temares.
Mary A. Winston, interim CEO, says the action is an important "step in simplifying our corporate structure and ensuring our resources are aligned with the business we are managing today."
Bed Bath & Beyond has been under pressure from activist investors to grow sales and improve margins.
The cuts prompted the company to take a $12 million pretax restructuring charge for fiscal 2019 for severance and other costs. But it also expects the workforce reduction to generate net savings of $18.9 million for the rest of fiscal 2019.
The furnishings retailer, with a $1.18 billion market cap, was trading down 1.7% at $9.20 late Tuesday.
At one point in the midday session, the shares were off 2.5%.
The company expects fiscal 2019 earnings per share at the lower end of its $2.11-$2.20 estimated range, excluding special items.