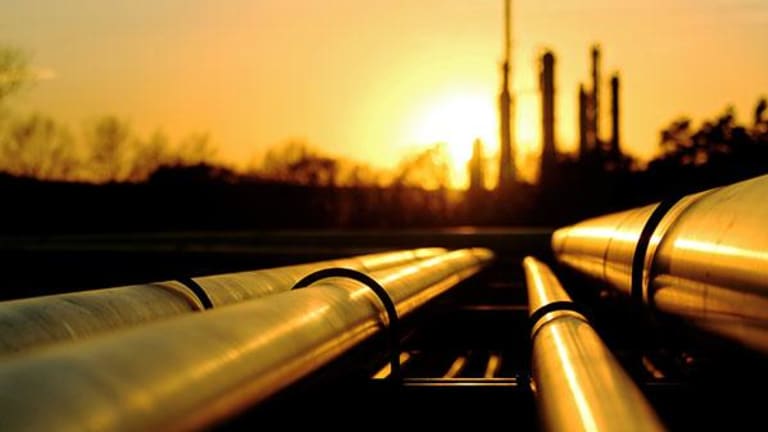 Bear in Oil Prices, Bull in Oil Stocks Made Possible by the Permian Basin
Oil companies should aggressively be buying into the Permian basin, Cramer says
Oil companies should aggressively be buying into the Permian basin, Cramer says
A bear market in oil can exist with a bull market in the oil stocks, thanks to the Permian basin.
The midlands region, which had previously declined in popularity due to a focus in offshore drilling, is again profitable, said Founder of TheStreet Jim Cramer. Companies in the basin, which is mainly contained in  the western part of Texas and the southeastern part of New Mexico, are performing well despite the fact that oil is hovering around two month lows, Cramer said. 
"There's an area of the country called the Permian," Cramer said. "The companies that are being aggressive and buying in the Permian are doing well."
Cramer wrote in Real Money post that the Permian's infrastructure and high grade oil deposits are what makes it "100% good for the money."
The latest company to buy into the Permian is SM Energy (SM) - Get Report , which spent $980 million to purchase drilling rights in the Permian earlier this week. The Denver-based company is an extractor of oil and natural gas in the region ranging from the Rocky Mountains to the Gulf Coast, will pay almost $40,000 an acre to drill in the Permian Basin, the company said on Monday.
Companies in the Permian include Pioneer Natural Resources (PXD) - Get Report , a petroleum and natural gas exploration and production company based in Irving, Texas. Pioneer closed at $171.30, up almost 35% from this time last year.
Cramer also referenced SCOOP and the STACK, two acronyms for some high-graded areas in Oklahoma that have been increasing oil production in recent years.
"Those are really, really good areas," Cramer said. 
Not all companies are getting the memo about profitability in the basin, according to Cramer. He faulted Apache, (APA) - Get Report  which saw its stock downgraded by Barclays last week, for not buying into the Permian. 
"Apache downgraded...by simply not being in the Permian," Cramer said.
Apache stock was trading at $50.32, up about 2% from last year.