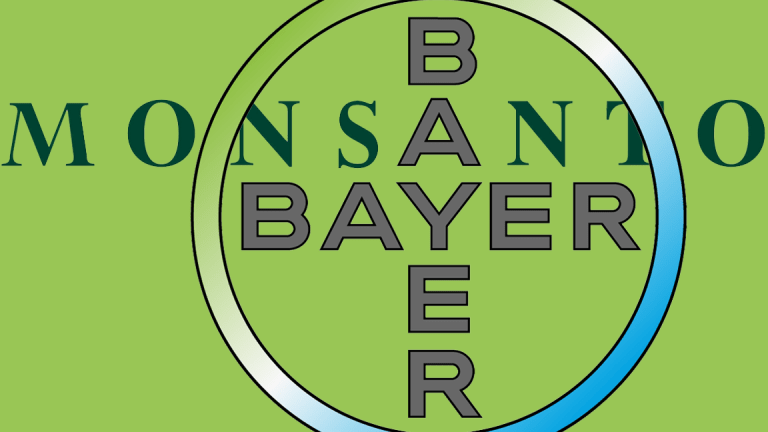 Bayer's Monsanto Hit With $2 Billion Verdict in Roundup Cancer Trial
California verdict is the third against the company in less than a year.
Bayer AG's  (BAYRY) Monsanto unit was hit with a $2 billion verdict by a California jury Monday which found its Roundup weed killer caused a husband and wife's cancer, according to published reports.
The Alameda County Superior Court jury found that a key ingredient of the herbicide, glyphosate, caused non-Hodgkin lymphoma in a couple from Livermore, Calif. The Wall Street Journal reported.
It was the third adverse verdict against the company since last summer.
Bayer acquired Monsanto for $63 billion last year.