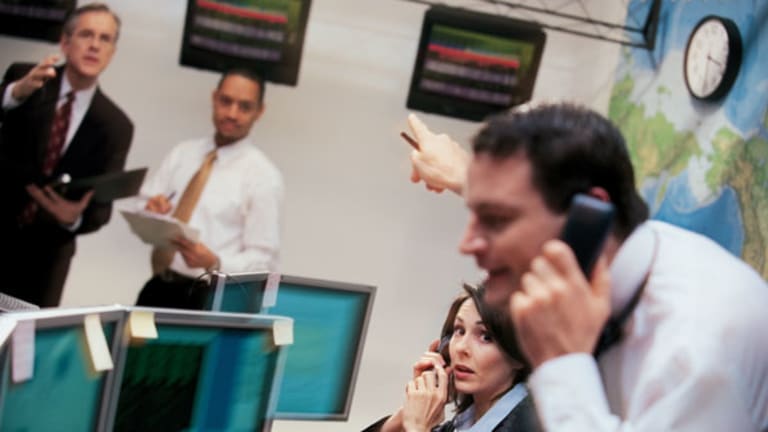 BASF Quarterly Sales, Profit Miss Forecast
The German chemicals company sticks with its forecast for a slight fall in full-year operating profit and a significant decline in sales.
German chemicals company BASF (BASFY) suffered a 24% slump in quarterly revenue after selling a key unit within its oil and gas division, as operating profit declined more than expected.
Second-quarter revenue fell to €14.5 billion ($15.9 billion), below the consensus forecast for revenue of €15.3 billion, mainly because it handed over its oil and gas trading and storage business as part of an asset swap with Gazprom. Earnings also came in below forecast, with Ebit down 16% at €1.72 billion, below the €1.76 billion predicted.
The company noted that it has experienced a pickup in the macroeconomic environment in the second quarter, demonstrated by a pickup in oil prices.
"We experienced robust demand, especially from the automotive and construction industries. However, the macroeconomic situation remains difficult to predict," said chairman Kurt Bock in a statement.
Quarterly sales in BASF's agricultural solutions division, which the company is reported to be in talks about selling to Monsanto (MON) , fell 13% to €1.46 billion. Sales in the functional materials and solutions unit, BASF's largest, slipped 4% to just over €4.7 billion. Revenue in the chemicals business was down 15% at €3.37, while oil and gas division sales tumbled 83% to €617 million.
BASF reiterated its full-year forecast for a "considerable" decline in revenue because of the disposal to Gazprom, for higher sales by volume, and for Ebit before one-time items to come in slightly below the 2015 level.
BASF closed down 1.6% at  €71.00. The shares are down 3.5% on the year, compared with a 24% decline for peer Bayer. (BAYRY) - Get Report