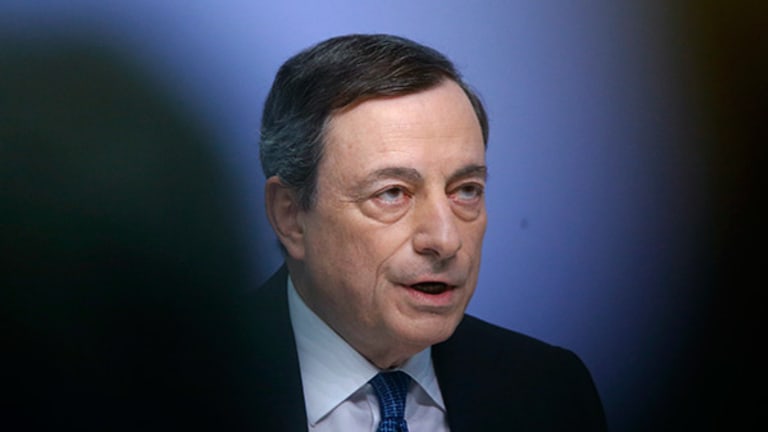 Basel Committee Presses on With 'Basel IV,' Hints at Capital-Requirement Leeway
Regulators pledges to "focus on not significantly increasing overall capital requirements."
A governing committee of Basel banking regulators appears to have taken heed of industry worries about more onerous capital requirements under so-called Basel IV reforms.
After a meeting of Bank for International Settlements governors and heads of supervision on Sunday,  the committee agreed it "should focus on not significantly increasing overall capital requirements" as regulators attempt to impose a unified method of risk assessment that has alarmed many European lenders but been welcomed by banks and industry representatives in jurisdictions including the U.S., Australia and Switzerland.
"Progress is being made in finalizing post-crisis regulatory reforms to reduce excessive variability in risk-weighted assets," the statement said.
"Finalizing the committee's post-crisis reforms will complete Basel III and help restore confidence in banks' risk-weighted capital ratios," added European Central Bank President Mario Draghi, pictured, who is chairman of the GHOS, in the statement.
Credit Suisse Group analyst Jan Wolter, head of European banks research, had on Friday predicted the Sunday meeting may result in the postponement of one key element of the new risk assessment framework amid calls for lenience from policymakers including EC President Jean-Claude Juncker and EU Council President Donald Tusk.
"Although, the statement lacked detail, we note that the two key points that the GHOS did put into the release were that capital requirements should not increase significantly and that the target to finalize plans by end 2016 remains firm," he said by email. "It is incrementally positive for banks that GHOS is highlighting that Basel's working groups now should focus on a more reasonable calibration. We note, however, that GHOS's statement did not touch on the regional differences and that specific banks could experience meaningful RWA inflation, driven by Basel4 proposals."
The European Banking Federation's communications head Raymond Frenken said the Basel communique "sounds encouraging, but the proof of the pudding is in the eating." He said the EBF will be watching closely to see what emerges from a Basel Committee on Banking Supervision meeting on Wednesday to Thursday.
The EBF has previously warned that the Basel IV plans pose a threat to economic growth and will vastly increase banks' regulatory capital requirements.
European banking stocks were largely down on Monday amid a wider equity market selloff.
Santander (SM) - Get SM Energy Company Report , BBVA (BBVA) - Get Banco Bilbao Vizcaya Argentaria SA Report and UniCredit (UNCFF) , which Wolter on Friday had noted may benefit particularly from any concrete leeway granted at the meeting on Sunday, were down 3.4%, 3.4% and 4.5%, respectively.
Deutsche Bank (DB) - Get Deutsche Bank AG Report , a lightning rod for European banking capital worries, was down 2.6%.