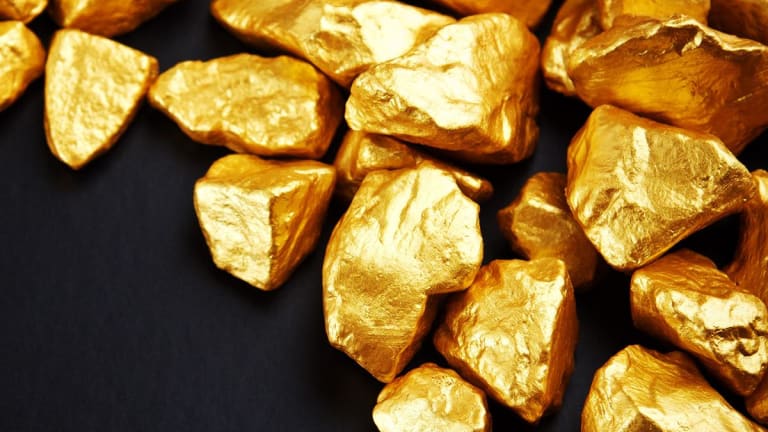 Barrick Gold Corp. (GOLD) - Get Barrick Gold Corporation Report  said Monday it has been awarded nearly $6 billion in damages related to a 2011 arbitration case involving it and a partner being denied a mining lease in Pakistan. 
Toronto-based Barrick announced on Monday that the World Bank International Centre for Settlement of Investment Disputes, or ICSID, has awarded $5.8 billion to Tethyan Copper Company Pty Limited (TCC), a joint venture held equally by Barrick and Antofagasta PLC, in relation to arbitration claims filed against the Islamic Republic of Pakistan after the companies were denied a mining lease for their Reko Diq project in Pakistan in 2011. 
Damages for the Canadian gold producing giant include compensation of $4.087 billion in relation to the fair market value of the Reko Diq project at the time the mining lease was denied, and interest until the date of the award of $1.753 billion.
"After a lengthy and thorough arbitration, the tribunal has ruled upholding our rights," Barrick CEO Mark Bristow said in a statement. "Along with our partners at Antofagasta, we remain willing to engage with Pakistan to explore the potential for a negotiated settlement." 
Shares of Barrick were up 0.91% at $16.66 in early trading on the New York Stock Exchange.
Prior to denial of the mining lease application, TCC had completed a feasibility study showing that Reko Diq is one of the world's largest undeveloped copper and gold deposits, with a potential mine life of over 50 years and an estimated initial capital investment of over $3 billion.
Barrick Gold will release its fiscal second-quarter results on August 12. Analysts polled by Factset are currently expecting earnings per share of 8 cents on revenue of $2.1 billion.
The price of bullion has been on a tear of late amid expectations that the Federal Reserve will lower benchmark rates, causing a drop in the U.S. dollar -- an environment in which gold and other hard assets benefit, as they retain their value.
The company will release its preliminary second-quarter production figures on July 18.