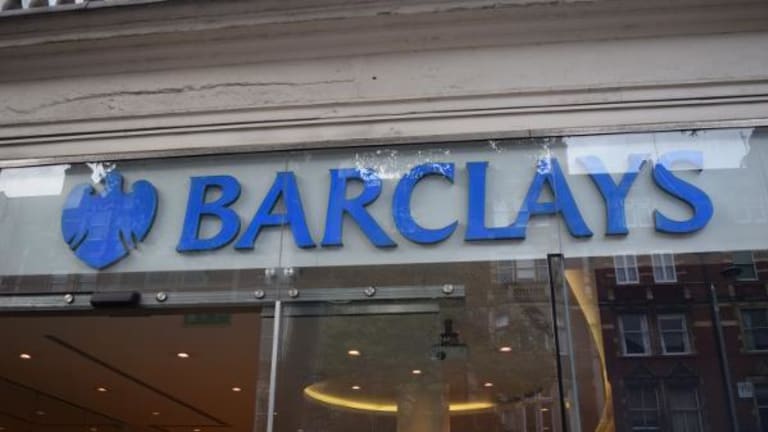 Barclays Shares Surge After Report Suggests Africa Group Sale Imminent
Barclays shares rose sharply Wednesday after a report from Sky News suggested the bank will announce the sale of a substantial stake in its troubled African division.
Barclays plc (BCS) shares rose to the near top of the FTSE 100 Wednesday after a report from Sky News suggested the bank will announce the sale of a substantial stake in its troubled African division. 
The deal could raise around £1.6 billion ($2 billion) for the British lender while reducing its stake in the Johannesburg listed Barclays Africa Group (AGRPY) from 51% to around 28%, Sky reported.
Barclays stock rose more than 2.8% in response to the report, to change hands at 215.5 pence, outpacing the 0.14% gain of the Stoxx Europe 600 Banks index.
Barclays has been seeking to sell all or part its African holding for more than a year as part of a renewed focus on its U.K. and U.S. operations. In its last quarterly earnings report, published on April 28, pre-tax profit rose to £1.682 billion, the company said, beating the £1.469 billion estimate compiled by FactSet but credit impairment charges grew 19% to £527 million, thanks to a one-off £884 million goodwill hit to its Barclays Africa Group (BAGL).
Barclays is in the midst of restructuring, that will see it sell off its non-core assets to focus on its U.K. retail bank and global investment and corporate bank. Selling down its stake in the BAGL is one of the biggest parts of CEO Jes Staley's restructuring plans.
"Non-Core rundown carries on apace, with materially lower losses, and RWAs reducing by a further £5 billion to £27 billion in the quarter. We remain well on track to close the unit on the 30th of June," Staley said in an April statement.
Barclays sold the first chunk of its stake in the South African unit in May, 2016, through a placing with institutional investors, cutting its stake to 50.10% from 60%. At the point when its holding falls below a 20% share of the company, Barclays will be able to deconsolidate the African business from its group results.
South Africa's Public Investment Corporation is reported to have subscribed to the share sale.
Barclays called time on its multi-year reorganization earlier this year by bringing forward, to June, the planned closure date of its non-core unit which was charged with running off unwanted assets in the aftermath of the financial crisis. It is expected to have around £25 billion of risk weighted assets left in the kitty at the time of closure.
Wednesday's reports, and the planned closure of the non core unit, come barely a year after Staley first entered the boardroom at Barclays.
He has recently been the subject of much criticism after it emerged that he attempted to identify a whistle-blower and also dragged Barclays into a spat with private equity firm KKR (KKR) , which is reported to be related to a deal between the buyout shop and Staley's brother-in-law. 
The lender has seen a stop-start performance in recent months, beating estimates for earnings in the third and fourth quarters of last year, only to reprot a disspointing set of numbers in the first quarter of the year thanks to weakness in its investment bank.