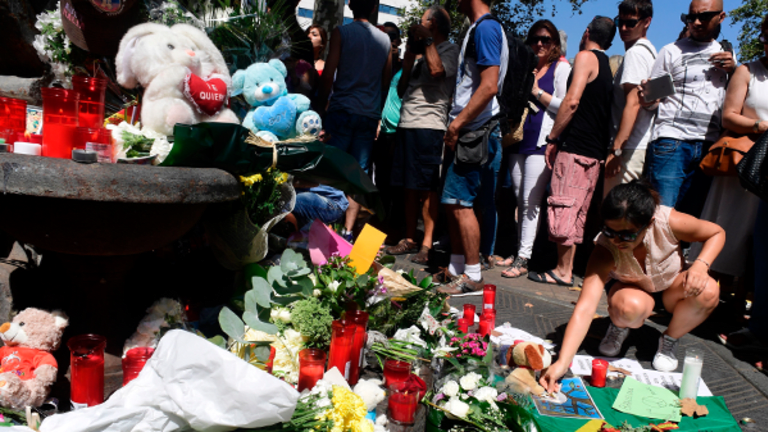 Publish date:
U.S. Citizen Killed in Barcelona Terrorist Attack as Death Toll Rises to 14
More than 100 were injured.
More than 100 were injured.
The U.S. State Department confirmed that a U.S. citizen was among those killed in the  Barcelona Terrorist attack Thursday.
President Donald Trump tweeted his condemnation of radical Islamic terrorism Friday morning, a day after a man drove a van into a crowded Barcelona tourist destination. Spanish officials raised the death toll in the attack to 14 on Friday and said that the driver of the van still has not been identified. 
Meanwhile, five suspected terrorists are dead in a separate incident south of Barcelona. So far four people suspected of being involved in the incident have also been arrested. Police believe the two incidents are related.
"We're working on the hypothesis that the authors [of the attacks] had been planning them both for a while in the building in Alcanar, but we can't join up all the scenarios. It was a group - we don't have a concrete number - but we're not discounting the idea that they were planning other attack," Catalan Police Chief Josep Lluis Trapero said.
The President tweeted his condolences yesterday, saying:
The New York Stock Exchange honored the victims of the attack Friday morning, displaying Spain's flag next to that of the United States. 
More of What's Trending on TheStreet:
Apple Should Be Terrified By How Much Samsung Is Spending on Its Future