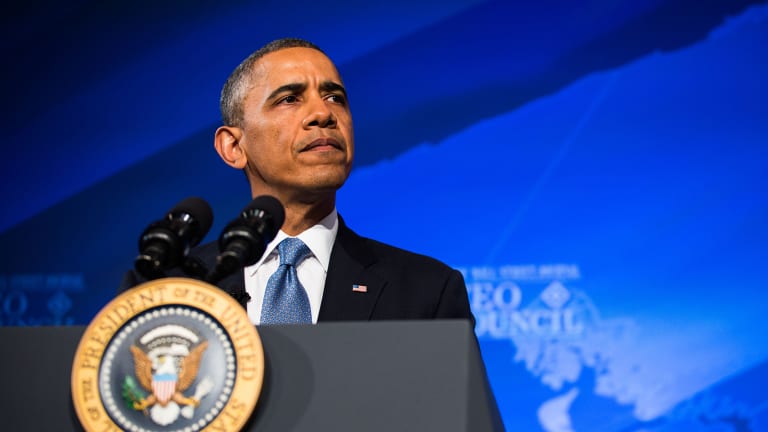 Barack Obama 2010 Nobel Peace Prize Under Fire in Israel
Israeli official demand Barack Obama return his Nobel Peace Prize if the former president stopped Project Cassandra to appease Iran. Cassandra was investigating the global drug trafficking ring led by terrorist group Hezbollah.
It's the season of giving, but former U.S. President Barack Obama may have to give back the Nobel Peace Prize he received in 2010.
If an investigation conducted by Politico is true, a growing chorus of critics charge that the Obama Administration put a halt to"Project Cassandra" in order to drive a nuclear arms deal with Iran. The special task force within the U.S. Department of Drug Enforcement (DEA) spent eight years burrowing into the terrorist group Hezbollah's $1 billion global drug-trafficking activities.
And if that's true, several Israeli politicians, including Yair Laid, chairman of the centrist political party Yesh Atid, want Obama to give back his prize.
Politico released its expose Monday, but the facts have been in plain view since February 2017. Katherine Bauer of The Washington Institute of Near East Policy, and a former U.S. Treasury official in the Obama White House, submitted written testimony before the House Committee on Foreign Affairs that got little attention at the time.
"Under the Obama administration ...," she wrote, "these [Hezbollah-related] investigations were tamped down for fear of rocking the boat with Iran and jeopardizing the nuclear deal."
To his credit, the former president kept his campaign promise to do just that, but now Obama's successor needs to appoint a new head of DEA to stop Hezbollah.

More of What's Trending on TheStreet:
This article is commentary by an independent contributor. At the time of publication, the author held no positions in the stocks mentioned.