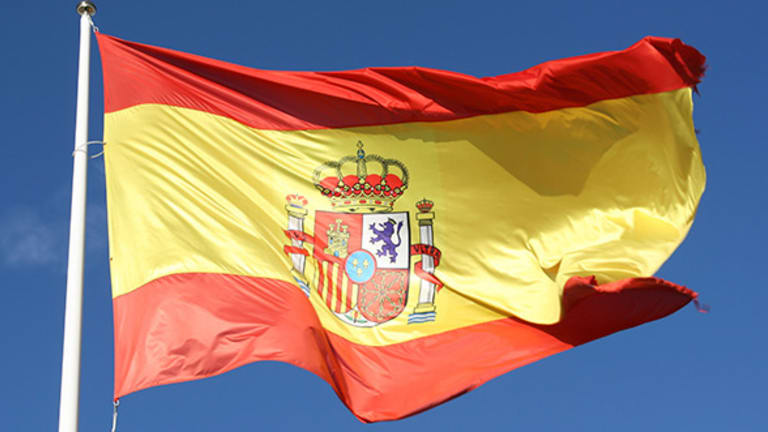 Bankia Stock Surges After Spanish Authorities Give Nod to Banco Mare Nostrum Merger
The two failed lenders will be pushed together as part of an effort by Spanish authorities to recover bailout funds
The two failed lenders will be pushed together as part of an effort by Spanish authorities to recover bailout funds
Bankia SA  (BNKXF)  shares led the European banking sector higher Wednesday after Spanish authorities said they will push ahead with a merger between it and another failed lender as part of an effort to recover public funds that were pumped into both banks during the Eurozone debt crisis.
According to a determination by Spain's bank bailout fund, known by its Spanish acronym FROB, a merger with Banco Mare Nostrum followed by a sale of the combined entity will return more to the public purse than running an individual sale process for both banks.
Bankia rose 3.4% by 15:00 CET in Madrid to trade at €1.06, outpacing the 1.41% gain for the Stoxx Europe 600 Banks index.
Independent analysis carried out on the smaller Banco Mare Nostrum suggests that it could be worth up to €1.3 billion if absorbed by Bankia, which is considerably more than the €1 billion value assigned to it as an individual entity. The Spanish government owns a 65% stake in Banco Mare Nostrum and a 66% stake in Bankia.
FROB called in local consultants and bankers from Societe Generale (SCGLY)  , who put a number on the valuation gap between a sale of Banco Mare Nostrum alone and returns likely to be achieved if it were acquired by Bankia. AFI, a public-sector consultancy group, then advised that FROB should go ahead with a merger.
Bankia, Spain's fourth largest bank, was formed in 2010 through the merger of seven savings banks. Also in 2010, Banco Mare Nostrum was formed through the merger of four other savings banks. 
But the Spanish economy worsened between the years 2010 to 2012, with the unemployment rate reaching above 25% at its peak, rendering the consolidation insufficient to address a rotting loan book. 
The Spanish government had been pumping public funds into its banking sector ever since 2009, like many countries, but this eventually saw the government itself forced to accept a bailout that was led at the international level by European Union officials.
However, since the debt crisis, the majority of Spanish lenders have turned a corner.
In January Spain's largest lender, Santander (SAN) - Get Report , delivered a solid set of fourth quarter numbers with a 9% beat against the consensus for net income, which came in at €1.6 billion ($1.72 billion). 
This is while, in February, CaixaBank (CIXPF) and BBVA (BBVA) - Get Report  both beat consensus expectations for revenue and net income in the fourth quarter.