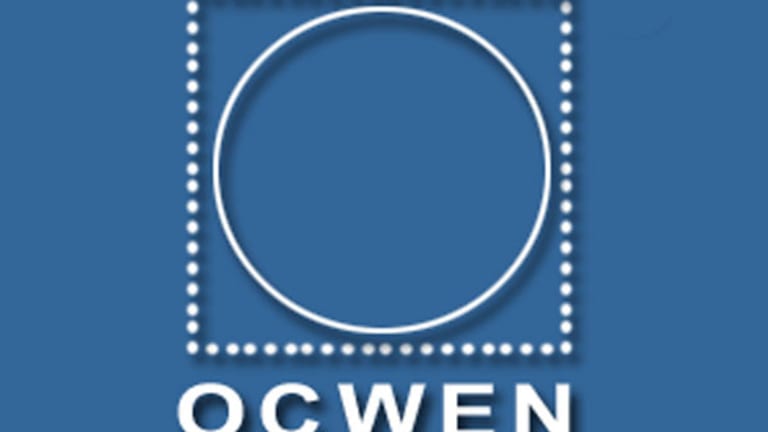 Bank of Japan's Act of Desperation; Deep Look at Ocwen, Altisource: Best of Kass
In highlights from his trading diary of the past week, Doug Kass says the Bank of Japan looks desperate and Ocwen and Altisource look promising.
NEW YORK (Real Money) -- Doug Kass of Seabreeze Partners is known for his accurate stock market calls and keen insights into the economy, which he shares with RealMoney Pro readers in his daily trading diary.
This past week, Kass wrote about why he thought the Bank of Japan's surprise stimulus looked desperate and what his analysis is of the future of Ocwen and Altisource.
Please click here for information about subscribing to RealMoney Pro.
The BOJ's Act of Desperation
Originally published on Friday, Oct. 31, at 11:42 a.m. EDT. 
Forgive me, if you must, for offering a variant view.
To me, Bank of Japan's (BOJ) surprise announcement of more stimulus Friday smacks of desperation.
There are several reasons to believe the market's "risk on" mentality is being exaggerated today.
1. The BOJ move may fail in the face of failing Abenomics and flailing economic-growth prospects.
2. The BOJ move may fail in the face of a deepening and entrenched deflationary psychology.
3. The BOJ move -- causing an erosion in the value of the Japanese yen -- may fail in the face of weakening growth in its major export markets, China and Europe.
It is my view that, were it not for the BOJ announcement and allocation shift, the markets would have lost ground today. After all:
1. September retail sales in Germany disappointed.
2. September U.S. income and spending numbers were weaker than expectations.
3. Most important, employment costs (announced Friday) accelerated to a rise of 2.2%, as compared with only 2% growth in the previous quarter and under 2% in the first. Moreover, the month-over-month change in employment costs came to a rise of 0.7%, the swiftest climb in over six years.
We are experiencing another global liquidity high but, arguably, on fundamentals the market is overpriced now.
Position: None
Ocwen Analysis
Originally published on Tuesday, Oct. 28 at 2:29 p.m. EDT. 
From the late 2000s until late 2013 the success (and share prices) of Ocwen (OCN) - Get Ocwen Financial Corporation Report and its spin-outs were remarkable. Altisource Portfolio (ASPS) - Get Altisource Portfolio Solutions S.A. Report and Altisource Asset Management (AAMC) - Get Altisource Asset Management Corp. Report were alternatively "Stocks of the Year" and "Stocks of the Decade" in my Surprise Lists.
Ocwen's shares rose from less than $10 to more than $62, Altisources's shares climbed from $12 to more than $250 (adjusted for AAMC and Altisource Residential (RESI) - Get Front Yard Residential Corp. Class B Report spins). AAMC, one of the spins, moved from $30 to $1,200 (in a year and a half)! We achieved more than a double in RESI last year.
Since 2009 (and until I sold out all my Ocwen related holdings by mid-2013), my Diary had been filled with long purchases of OCN, ASPS, AAMC and RESI. I and others profited handsomely from these investments.
As Ocwen halved earlier in 2014 I returned to the investment -- in a small and measured way in the mid-$30s, though I continued to avoid the shares of the other Ocwen complex of companies.
Over the course of 2014, Ocwen Financial's shares (and that of its spinoffs) have been weighed down by an investigation performed by the New York State Department of Financial Services (DFS) and by misses to profit expectations. In large part those misses were a function of self-mandated additional expenses -- particularly in the compliance arena where Ocwen has hired an addition 1,000 employees in the last 12 months -- which the company viewed as necessary to monitor its growing businesses more effectively. In addition the integration of numerous and different acquired servicing platforms, monitoring costs, dented profitability. Finally, the DFS investigation has halted Ocwen's acquisition-based growth plans.
Originally the DFS complained that the company's rapid growth was hurting the consumer and that the company was ill equipped (operationally) to manage its acquisition-based growth. Then the DFS claimed that there were numerous conflicts of interest between the affiliated companies and that unfair fees were being charged. Most recently the DFS has claimed that Ocwen intentionally "misdated" communications sent out to soon-to-be-foreclosed mortgagees.
While some of the DFS objections have some validity, others do not. My view is that most the DFS claims represented unintentional mistakes made by Ocwen. As stated previously, some of the shortfall were influenced by the challenges of integrating numerous and different operating platforms.
To me, some of the DFS assertions are exaggerated and distorted as, importantly, I do not think consumers have been harmed in a material way. Remember there are many steps after a letter (actually Ocwen routinely sends out large volumes of these letters) is sent out by Ocwen and an ultimate foreclosure. Those steps include personal contacts (between OCN/ASPS and the mortgagee) and supersede the initial "misdated" letters.
Regardless of my view, the fundamental end result of the DFS claims have been to increase Ocwen's cost of doing business (adding a layer of additional expenses) and has served to temporarily cease the company's acquisitive strategy of purchasing bank and non-bank mortgage servicing platforms.
The key questions to me are the timing of a potential settlement, the cost of such a settlement, making a judgment on the management's integrity and the business implications of such an agreement.
The question as to which of Ocwen's complex represents, if merited, the best investment must also be addressed.
Timing of Settlement -- My baseline expectation is that Ocwen settles with DFS in the first half of 2015. I suspect both parties want to and will settle. For Ocwen, the sooner the better.
However, I don't see a rush to settlement by the DFS based on previous experience in targeting Standard Chartered bank (which resulted in a lengthy, one-year negotiation and a $340 million fine for money laundering). Standard Chartered paid another $300 million for failing to abide by the agreement. The follow-up fine levied at Deloitte (for watering down a report of Standard's money laundering controls) took less time, as by then the DFS had organizational monitors in place.
In looking at the history of DFS past 20+ settlements, the timing of the enforcement actions have ranged from about three months to 2-1/4 years. Size has not determined the timing of settlement as some of the larger-dollar-sized settlements have been among the fastest cases to settle.
Given the history of the timing of prior DFS claims and that the negotiations between the DFS and Ocwen were already seven to eight months old it seems likely that the parties were reasonably advanced in their settlement negotiations before the most recent misdated "letters issue." Though we don't know when the situation was uncovered, it's revelation likely sets back a settlement by a bit as the DFS likely will want the issue resolved before a settlement is made. (Friday's open letter suggests that Ocwen will move as speedily as possible to seek closure of the problem. Hopefully that letter (and the appointment of an independent party) has been positively received by the DFS.
Potential Size of Settlement -- There is no way to predict the size of a settlement outcome, but market speculation of a very large fine seems far-fetched and bears no relationship to the allegations made against the company, the likely lack of "intent," Ocwen's size nor to previous settlements at DFS.
According to my research there has been only one DFS settlement of more than $1 billion, the BNP case, in which BNP Paribas illegally funneled money to regimes. Credit Suisse paid $715 million for aiding tax evaders. (Note: both BNP and Credit Suisse are much more sizable entities than Ocwen). Most settlements appeared to have been in the $50 million to $125 million range.
My expectation is that Ocwen will likely agree to pay a "reasonable and acceptable" fine to both parties, will be allowed to grow (albeit in a defined and more measured way than in the past) and could be forced to further expand the monitoring of all levels of communication and relationships with mortgage holders. (This process has already begun and, as previously mentioned, has been costly to Ocwen and will likely reduce returns). I would note that the recent debt downgrade will, onto itself, partially limit Ocwen's ability to expand by acquisition. It should be resolved over time, though.
DFS' Lawsky is noted for targeting individuals within the banking/financial sector who commit wrongdoing and not merely handing out fines to the companies they work for, an approach he explains as follows:
"Corporations are a legal fiction. You have to deter bad individual conduct within corporations. People who did the conduct are going to be held accountable."
As a consequence, it is expected that Lawsky and the DFS will extract some blood from management in the form of forcing William Erbey, Ocwen's chairman, to reduce his involvement in some of the affiliated companies. Knowing Erbey for a relatively lengthy period of time I can freely attest to him being honest and probably the hardest working corporate manager I have ever met. He is very committed to Ocwen and its spinoffs. I personally don't think he will ever sell a share of OCN, HLSS, RESI, AAMC or ASPS. Finally, Erbey is financially creative and this is best expressed in the multiple spin-outs of Ocwen since 2009.
As I have previously mentioned Ocwen and Altisource (whose margins have dropped dramatically in the face of heavy expenses and development costs over the last three years) have not underspent for people and technology. It's been just the opposite case. Compliance, development and integration costs have been considerable (and have been expensed, not capitalized).
Another issue facing Ocwen's and its spin-outs is the hedge fund concentration in these names. There are a number of hedge funds that have outsized percentage commitments in the complex.
Those hedge funds are in a world of hurt. Redemptions in those funds could serve to exacerbate the steady share price drops. (They probably already have!) Given that there are two months left in the year, further pressure on the stocks would not be surprising.
The Bear Arguments
OCWEN
The principal bear arguments are:
Ocwen's growth aspirations could be restricted by a settlement with New York State. (I have already addressed my expectations).
The company has underspent in the past and future returns will be impaired by a catchup in expenses. (As explained in the body of this analysis, this couldn't be further from the truth, both at OCN and ASPS levels).
The run-off value of Ocwen will be reduced by the costs associated with a large DFS fine and shareholder class action suits. I have already discussed my fine expectations (contained). (I have no way of gauging the expenses of shareholder suits.)
Additional states will take the approach of New York State. (I have no way of gauging this possible headwind.)
ALTISOURCE
The principal bear arguments are:
Ocwen's restricted external growth will hurt ASPS's top line over the next few years and ASPS will be unable to grow its third-party and non-Ocwen-related businesses.
As a result, Altisource's profits will decline from current levels in the 2015-2016 period.
The aforementioned diminished profitability will limit ASPS's ability to continue to return capital to investors.
Bottom Line -- Ocwen's current and future profitability has been reduced relative to previous expectations. With the timing of a Lawsky decision uncertain (but likely out into first half of 2015), in light of continued tax loss selling over balance of year and continued institutional/hedge fund liquidation/sales (as the deflated shares in Ocwen complex are now seen as dead/non-performance money) the near-term outlook for Ocwen's shares is uninspiring.
At worst (and as a consequence of the discussions with DFS), Ocwen may be in a run-off phase (which I have previously valued at approximately $30 per share before the value of its origination business and before a potential fine is paid).
However, Ocwen's valuation seems to already have discounted the numerous concerns expressed here. In fact, the share price Tuesday was only about $12 a share above the price that Ocwen's management tried to take the company private in 2008. And it is quite possible that Ocwen's ability to expand externally will be loosened up with an anticipated DFS settlement.
Upon such a settlement the shares of Ocwen and its related companies will rebound -- perhaps sharply.
ASPS -- Finally, with all this as background, let's move on to ASPS.
The investment case for ASPS is probably equal to or better than Ocwen, which could be in a run-off mode.
By contrast, ASPS has multiple pathways of growth. Its current business is robust and diverse and the company currently and will continue to expand into businesses with third party partners (e.g. most recently HSBC noted in a conference call). And ASPS, unlike Ocwen, provides services for multiple companies in different industries.
Importantly, ASPS, unlike Ocwen, is not capital intensive. Just the opposite, it's a free cash flow machine. It is therefore the one part of Ocwen that can aggressively return capital. ASPS has already repurchased over two million shares (10% of the outstanding shares) in the current fiscal year at an average price in excess of $102 a share ($30 above the current price). The company could become even more aggressive over time. But under the circumstances (of the confrontation with the DFS) an even more aggressive capital return (than is currently in place) could be "a slap in the face" and this wouldn't be too wise to consider now. I would think the company would wait three to six months beyond an Ocwen/DPS settlement before the company entertained an even more sizable buyback that could potentially include a debt offering to leverage the company dramatically.
Altisource should achieve GAAP earnings of about $7.50 in 2014. Next year, the recent share repurchases alone will elevate EPS by more than 5% (to more than $8.00 a share). As the company's business initiatives expand in 2016, EPS should approximate $9.50.
ASPS shares currently trade at under 8x projected 2016 earnings. Given the company's limited capital needs, excess cash flow and business prospects there is plenty of room for an increase in valuation, given that in recent years the shares have traded close to 20x.
Finally, I would add that ASPS' shares are heavily shorted at 4.3 million shares out of a 9 million to 10 million float. The prospects of a potential short squeeze exists.(Ocwen's short position is about 11.6 million shares, but against a float of nearly 100 million shares).
SUMMARY (On Ocwen and ASPS) -- The circumstances of the last few months have created an attractive reward vs. risk on both stocks for those that are willing to assume continued headline risk. Both companies trade at only approximately 8x earnings.
I expect Ocwen to trade in a range of between $17 and $30 over the next 12 months. For ASPS I expect a range of between $65 and $95 (at only 10x FY 2016 forecasts).
I anticipate a manageable settlement with the DFS to be announced sometime over the next few months. At that time, the shares of Ocwen and its related companies will likely spike higher, depending on the size and restrictions of the settlement. I expect the likely settlement to be reasonable and less than the market appears to currently anticipate. I also believe that Ocwen might still be allowed to grow through further acquisitions, but perhaps with some restrictions.
Altisource's shares have fallen by $100 a share (from $170) since early December 2013 and Ocwen's shares have dropped by $38 (from $57) since the beginning of this year.
I have reestablished a long in Altisource Tuesday (I am working as a scale buyer under $71) and I have added to my Ocwen long under $19.
Position: Long OCN, ASPS
Doug Kass is the president of Seabreeze Partners Management Inc. Under no circumstances does this information represent a recommendation to buy, sell or hold any security.