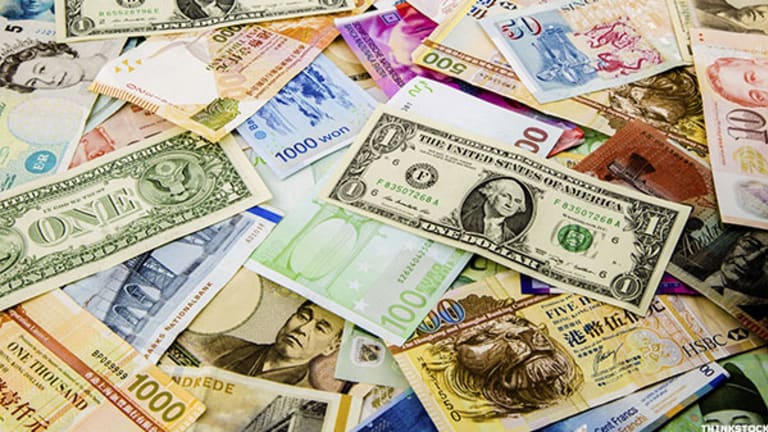 Bank of England Cuts GDP Estimates, Rate Hike Likely in Mid-2016
Paul Hollingsworth, an U.K. economist at Capital Economics, says interest rates will likely climb in 2016, as inflation begins to pick up steam.
NEW YORK (TheStreet) -- The Bank of England slashed its GDP forecast for 2015 to 2.5%, from 2.9%. Governor Mark Carney cited low inflation and poor productivity as some of the catalysts behind the reduction. 
Companies in the U.K. have been hiring at a decent clip, so the labor market appears healthy. But the strong wave of hiring has been fueled by lower wages, according to Paul Hollingsworth, an U.K. economist at Capital Economics. 
This trend has taken place over several years, ultimately reducing the unemployment rate down to 5.5%, he added. However, as wages pick up, companies are likely to squeeze more results out of their employees, which will boost productivity readings. 
The Bank of England still expects GDP growth, just not as much as previously anticipated, he reminded investors. They also lowered their 2016 GDP forecast from 2.9% to 2.6%. 

iShares MSCI United Kingdom Index ETF EWU data by YCharts
Because of the fall in food and gasoline prices, inflation has been hovering near 0%, Hollingsworth also pointed out. With inflation this low and falling GPD estimates, it becomes difficult to justify raising interest rates. 
As a result, a rate hike now seems most likely to come in the middle of 2016, he said. By the end of 2015, inflation should return to around 1% and be on its way to 2% by the end of 2016. 
However, Hollingsworth doesn't expect the pace of rising interest rates to be very fast, saying it will be an "extremely slow" process. 
Overall, the U.K. economy is doing relatively well and investors can be "fairly confident" with the current growth prospects, he says. Domestic consumption from consumers has been strong -- driven by the fall in food and energy expenses - while exposure to ailing countries such as Greece are "quite low," Hollingsworth concluded.
This article is commentary by an independent contributor. At the time of publication, the author held no positions in the stocks mentioned.