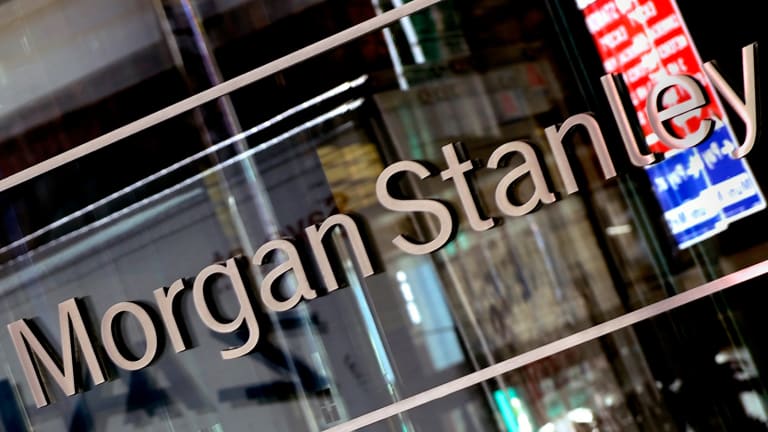 Bank of America Traders' Bad Thoughts; SunTrust May Get Boost From Senate Bill: Winners & Losers
A Senate bill aimed at rolling back Dodd-Frank clears the Senate Banking Committee as Bank of America is fined for traders thinking about bad behavior.
NEW YORK (TheStreet) -- While Goldman Sachs (GS) - Get Free Report won easy approval for its executive-pay packages and board nominees at Thursday's annual meeting, the rest of the finance world grappled with fines and regulations. And some smaller banks moved closer to obtaining regulatory relief.
Compensation for top Goldman managers, including $22 million in salary and incentives for CEO Lloyd Blankfein, won the support of 97% of investors, the company said after its San Francisco meeting. Each of the 13 director nominees won "overwhelming" majorities, the New York-based company said.
A banking bill that would roll back some Dodd-Frank provisions made its way through the Senate Banking Committee on Thursday. The proposal, authored by Senator Richard Shelby (R., Ala.) would relieve small and mid-size banks of some of the capital requirements and stress testing mandated by the Dodd-Frank Act and the Federal Reserve. Smaller banks have been hurting in recent years as stiff capital requirements have limited their ability to lend. And, even when they are able to lend, their net interest margins are squeezed by the low-interest rates set in the wake of the financial crisis in 2008.
Companies that would benefit if the bill passes include SunTrust Bank (STI) - Get Free Report, U.S. Bancorp (USB) - Get Free Report and PNC Financial Services Group (PNC) - Get Free Report. 
While Bank of America (BAC) - Get Free Report escaped the antitrust charges that snared some of its rivals this week after a probe of currency-market rigging, it was fined $205 million by the Federal Reserve because some of its traders considered doing something similar.
The Charlotte, N.C.-based company "failed to detect and address conduct by traders who discussed the possibility of entering into similar agreements," according to a press release from the central bank.
Bank of America's share price fell 1 cent to $16.73
Morgan Stanley (MS) - Get Free Report may have to shell out $400 million in connection with allegations that a wealth manager overcharged a client with whom she was having an affair, Business Insider reported. 
The widow of the client has claimed that Morgan Stanley overcharged her now deceased husband and generated $40 million in commissions for unnecessary trades, the Web site said. The client's physical and mental state is said to have been in decline, according to Busines Insider, which reported that Morgan Stanley was contesting the claims.
Morgan Stanley's share price declined 29 cents to $38.04.