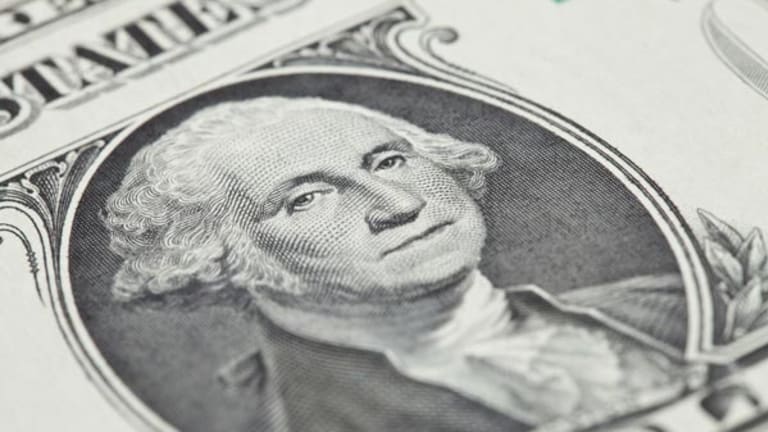 Bank of America: Downgrade Threat Loser (Update 3)
Bank stocks declined on Thursday, as investors reacted to several weak economic reports and anticipated later downgrades by Moody's Investor Service.
Updated with market close information, credit ratings downgrades from Moody's Investor Service for Morgan Stanley, Bank of America and Citigroup, and reactions to the downgrades from Citi and Morgan Stanley.
NEW YORK (
) --
Bank of America
(BAC) - Get Bank of America Corp Report
was the loser among the largest U.S. financial names Thursday, with shares sliding 4% to close at $7.82.
The broad indexes all saw 2% declines, as investors reacted to several reports indicating slowing economies in China and the eurozone, and anticipated a slew of bank
from Moody's Investor Service.
Markit Economics said on Thursday that its U.S. Manufacturing Purchasing Managers' Index signaled the "weakest manufacturing expansion in 11 months," with a preliminary "flash" reading of 52.9 for the period of June 12 to June 20, falling from 54.0 in May. A PMI index reading above 50 indicates expanded activity.
Meanwhile, the HSBC Flash China Manufacturing PMI hit a seven month low for the period of June 11 to June 19, with a reading of 48.4.
The Market Flash Eurozone PMI Composite Output Index for the period of June 12 to June 20 came in at 46.0, which was "unchanged on May - which had seen the steepest contraction since June 2009," according to Markit Economics, which also said that "with the exception of a marginal increase in January, the survey has recorded continual contraction since last September, with the rate of decline having gathered significant momentum in the second quarter," which "has seen the steepest downturn for three years."
Morgan Stanley
(MS) - Get Morgan Stanley Report
was among the banks expected to face significant ratings downgrades, previously disclosing in its first-quarter 10-Q filing that according to the company's stress tests of its March 31 trading positions, it could face total calls for "additional collateral, termination payments or other contractual amounts" from counterparties and "increased collateral requirement at certain exchanges and clearing organizations" totaling $9.6 billion in the event of a three-notch ratings downgrade.
Moody's announced late Thursday afternoon that it had "repositioned the ratings of 15 banks and securities firms with global capital markets operations," with a two-notch downgrade for Morgan Stanley to Baa1 from A2, with a negative outlook, while cutting its short-term rating for the firm to P-2 from P-1.
Based on Morgan Stanley's liquidity stress tests, the company faces additional collateral requirements of $6.8 billion, based on its March 31 trading positions.
Investors expecting a three-notch downgrade for Morgan Stanley reacted by sending the shares up more than 3% in aftermarket trading, to $14.42.
Morgan Stanley released a statement saying that "While Moody's revised ratings are better than its initial guidance of up to three notches, we believe the ratings still do not fully reflect the key strategic actions we have taken in recent years."
The firm also said that the acknowledgement by Moody's of Morgan Stanley's "long-term partnership with
Mitsubishi UFJ Financial Group as well as our industry-leading capital and liquidity highlight some of the transformative steps we have taken," adding that "with our de-risked balance sheet, stable sources of funding, diverse business mix and strong leadership team, we are well positioned to deliver for clients and shareholders."
UBS Analyst Brennan Hawken
on Thursday that Morgan Stanley expected that a Moody's downgrade would "not have an outsized impact on the firm," and that "the primary revenue impact" from a downgrade would be "in its long-dated, uncollateralized interest rate derivatives, which MS has already de-emphasized."
Hawken rates Morgan Stanley a "Buy," with a $19 price target, saying the shares "are cheap, even when we assume very negative outcomes from some of the exogenous issues facing the firm."
The
KBW Bank Index
(I:BKX)
was down over 2% to close at 44.49, with all 24 index components showing declines.
Bank of America's shares have now returned 41% year-to-date, following a 58% decline during 2011.
The shares traded for 0.6 times their reported March 31 tangible book value of $12.87, and for eight times the consensus 2013 earnings estimate of $1.01 a share, among analysts polled by Thomson Reuters. The consensus 2012 EPS estimate is 60 cents.
Guggenheim Securities analyst Marty Mosby on Tuesday reiterated his "Buy" rating for Bank of America, with an $11 price target, saying the company's "franchise value less incremental losses places BAC's inherent value between $11 and $17 a share," even "after absorbing close to $100 billion of losses from its
mortgage overhang issues, representing at least 40% upside potential."
Digging further into Bank of America's ongoing risk from its disastrous purchase of Countrywide Financial in 2008, Mosby said that "BAC could still lose from $30 billion to $90 billion over the next several years," but "even if we assume these losses are netted against tangible book value today, we still estimate BAC's worst case franchise value to be around $11 and a base case franchise value of $17, representing 40% and over 100% upside potential, respectively."
Moody's cut Bank of America's long-term credit rating by one notch, to Baa2 from Baa1, with a negative outlook, while affirming its P-2 short-term rating for the company. Bank off America's shares were up 2% in aftermarket trading, to $7.97.
Interested in more on Bank of America? See TheStreet Ratings' report card for this stock.
Shares of
Citigroup
(C) - Get Citigroup Inc. Report
declined 4% to close at $27.83. The shares have now returned 6% year-to-date, after dropping 44% last year.
Citi's shares trade for 0.6 times their reported March 31 tangible book value of $50.90, and for six times the consensus 2013 earnings estimate of $4.62, among analysts polled by Thomson Reuters. The consensus 2012 EPS estimate is $4.09.
Credit Suisse analyst Moshe Orenbuch rates Ctigroup "Outperform," with a $48 price target, saying on Thursday that although the international "slowing trends concern investors, these markets (in aggregate) have had faster growth and command higher valuations that the U.S.," and that his firm's "sum-of-the-parts analysis of Citicorp's international segments based on current P/E and P/BV multiples for the regions, derives $45-50 of value for Citicorp's ongoing operations."
Orenbuch added that Citigroup's emerging markets business "is quite diverse by product, business line and country," and that the company "pursues a targeted strategy in international markets with a focus on the pursuit of market share in regions positioned for strong GDP growth," complimenting its "pursuit of banking affluent consumers and global-minded corporate clients-which ultimately positions the company for stronger loan, deposit and earnings growth."
The analyst estimates that Citi will earn $4.25 a share this year, followed by EPS of $5.00 in 2013.
Moody's cut its long-term credit rating for Citigroup toBaa2 from A3, with a negative outlook, while affirming its short-term rating of P-2. Citi's shares rose 1% in aftermarket trading, to $28.12.
Citigroup reacted by saying in a statement that it "strongly disagrees with Moody's analysis of the banking industry and firmly believes its downgrade of Citi is arbitrary and completely unwarranted," adding that "Moody's approach is backward-looking and fails to recognize Citi's transformation over the past several years, the strength and diversity of Citi's franchise, and the substantial improvements in Citi's risk management, capital levels and liquidity."
The company went on to say that "at the end of the first quarter of 2012, Citi had over $420 billion of surplus liquidity held generally in cash and government securities," and that its liquidity even exceeded "the proposed Basel III Liquidity Coverage Ratio requirement with a ratio of approximately 125%, even though this measurement does not go into effect until 2015."
Citigroup also said that "since Moody's ratings actions have been well telegraphed to the market, we believe sophisticated counterparties have long included today's rating actions in their credit analysis" and that "we do not believe the impact on Citi's funding and liquidity or its businesses will be material."
The company then went on the attack, by saying "as a financial intermediary in the business of assessing the creditworthiness of our clients and counterparties, we have been especially surprised by Moody's disproportionately adverse treatment of U.S. firms relative to banks in Europe."
Interested in more on Citigroup? See TheStreet Ratings' report card for this stock.
RELATED STORIES:
Moody's Slashes 15 Banks In Ratings Bloodbath
Morgan Stanley Just Got a $6.8 Billion Headache
Deutsche Bank Sees 40% Upside for Goldman Sachs
Investors Shun Bed Bath & Beyond, Walgreens Growth Deals
Banks Shouldn't Close Branches as They Expand Online, Study Says
--
Written by Philip van Doorn in Jupiter, Fla.
>Contact by
.
Philip W. van Doorn is a member of TheStreet's banking and finance team, commenting on industry and regulatory trends. He previously served as the senior analyst for TheStreet.com Ratings, responsible for assigning financial strength ratings to banks and savings and loan institutions. Mr. van Doorn previously served as a loan operations officer at Riverside National Bank in Fort Pierce, Fla., and as a credit analyst at the Federal Home Loan Bank of New York, where he monitored banks in New York, New Jersey and Puerto Rico. Mr. van Doorn has additional experience in the mutual fund and computer software industries. He holds a bachelor of science in business administration from Long Island University.