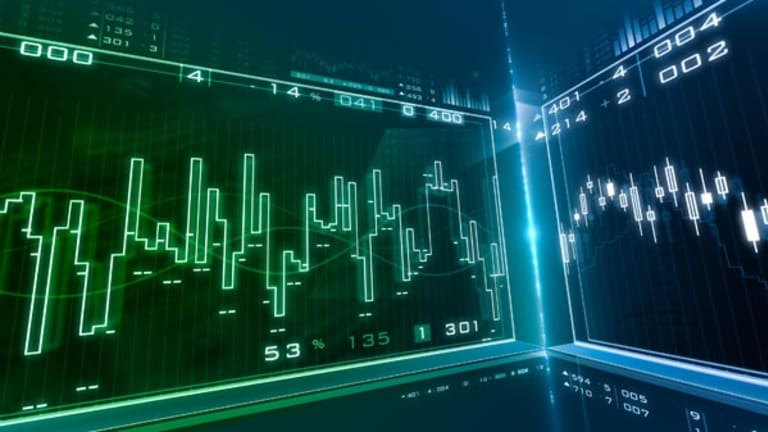 Bank and Thrift Failure Roundup
Since the beginning of 2008, 28 banks or thrifts have failed.
Last Friday's closing of
First Centennial Bank
of Redlands, Calif., was the third bank failure of 2009. There were 25 failures during 2008.
Federal Deposit Insurance Corp. spokesman David Barr said the agency's estimated cumulative losses to its deposit insurance fund from bank and thrift failures during 2008 was $15.6 billion, which included $8.9 billion from the failure of
IndyMac Bank
, back in July. While a year-end figure was not yet available, the FDIC's deposit insurance fund totaled $34.6 billion as of Sept. 30.
The following is a list of all the bank and thrift failures during 2008 and 2009:
Prey for Large Holding Companies
Of course, the most spectacular deal resulting from a bank closing happened in September, when
(JPM) - Get Report
paid the FDIC $1.9 billion for virtually all of
Washington Mutual
, including uninsured deposits and loans. This saved depositors and the FDIC from any losses. Of course, it remains to be seen how much this purchase will come to haunt JPMorgan, which coveted the failed thrift's 2,244 branches.
Several large regional holding companies took advantage of the bank and thrift failures to expand their deposit footprints in specific areas, paying a small premium to the FDIC for the privilege. However, considering the dismal fourth quarter results for many, along with large drops in share prices during January for most, we may be seeing very few acquisitions by large players in the near future, unless the FDIC sweetens deals with generous loss-sharing agreements.
SunTrust
(STI) - Get Report
, acquired the insured deposits and six branches of
First Priority Bank
of Bradenton, Fla., when it was shut down by state regulators in August. Atlanta-based
reported a fourth-quarter loss of $379 million and its shares returned a negative 49% year-to-date return through Wednesday's market close.
Regions Financial
(RF) - Get Report
took over all the deposits and branches of
Integrity Bank
, of Alpharetta Ga., which failed on Aug. 29.
also reported a rough fourth quarter, and its shares returned a negative 48% for 2009, through Wednesday's close.
Just a week later,
Nevada State Bank
(a subsidiary of
Zions Bancorp
(ZION) - Get Report
) took over the insured deposits of
, which was closed by state regulators on Sept. 5.
reported a fourth-quarter loss Monday after the market close. Shares had returned a negative 28% year-to-date through Wednesday, but the stock bounced back from lows earlier in the week, with traders saying the market was comforted that the company's capital ratios were sufficient to avoid another round of capital-raising.
Fifth Third Bancorp
(FITB) - Get Report
acquired all the deposits and branches of
Freedom Bank
of Bradenton, Fla. on Halloween. The $120 billion Cincinnati-based
Fifth Third
reported net loan charge-offs (actual loan losses) of $1.65 billion during the fourth quarter, for a very high annualized ratio of net loan charge-offs to average loans of 7.50%. Fifth Third's shares closed at $3.56 Wednesday, returning a negative 57% year-to-date.
(USB) - Get Report
took over all the deposits and branches of two large California institutions that failed on Nov. 21:
Downey Savings
and
PFF Bank & Trust
. This deal featured a loss-sharing agreement with the FDIC, where the agency agreed to share in any of U.S. Bancorp's losses from the failed banks' assets, beyond the first $1.6 billion.
While the Minneapolis holding company stood out by remaining profitable during the
, shares were down nearly 40% year-to-date at Wednesday's close, with some analysts concerned about fee revenue and capital levels.
Finally,
BB&T
(BBT) - Get Report
took over all the deposits of Haven Trust Bank on Dec. 12. The Winston-Salem, N.C., holding company also stood out with a
, as it beat analysts' earnings estimates. BB&T's shares had shed 16% year-to-date as of Wednesday's close -- a better performance than that of most large regional banks.
Uninsured Deposits
When a bank or thrift fails, the FDIC is appointed receiver and is obligated to seek the "least costly option" when disposing of the failed institutions assets and deposits. The agency managed to sell all deposits, including uninsured deposits, to other institutions in 19 of the 28 failures since the beginning of 2008. Of course, this was helped by the FDIC's temporary increase of the basic individual deposit insurance limit to $250,000 and temporary waiver of any limit for non-interest-bearing business checking accounts.
When the uninsured deposits of a failed institution are not acquired, depositors become creditors to the receivership for any uninsured balances. Any money recovered by these creditors after a failure is called a "dividend." In some cases, the FDIC makes an immediate payment to the creditors, known as an "advance dividend." This happened when IndyMac failed and depositors received an advance dividend of 50% of uninsured balances.
In other cases, no dividend is announced when an institution fails. Over succeeding months, creditors may receive dividends in one or more payments, as the FDIC disposes of the failed institution's assets.
Since the beginning of 2008, there have been nine bank failures in which a total of $685.4 million in uninsured deposits were not acquired. Depositors received dividends in four cases, totaling about $292.6 million so far.
Deposit Risk and Ratings
Just over the past two weeks, there were depositors with uninsured balances who lost money when banks failed. Depositors remain exposed to risk, and the FDIC's temporary increases on deposit insurance limits are set to expire at the end of 2009.
Customers with insured deposits in brokered CDs were also inconvenienced, since their deposits were not acquired. When a bank or savings and loan with brokered deposits fails, the FDIC relies on the brokers to complete paperwork, listing their customers and deposit amounts. Since brokered CDs are registered with a bank or S&L only in the name of the broker, the FDIC needs the brokers to provide detailed customer account information when an institution fails. The FDIC then cross-checks the information with other broker lists and the bank's retail deposits to make sure that a customer's total deposits with the failed institution don't exceed insurance limits. This process takes time, meaning it can take customers with brokered deposits a few weeks to get their money back.
Lastly, it's quite possible that you or someone you know are associated with a school district or other municipal entity with large amounts of somebody else's money on deposit with a local community bank.
TheStreet.com Ratings issues independent and very conservative financial strength ratings on each of the nation's 8,500 banks and savings and loans. These are available at no charge on the
. In addition, the Financial Strength Ratings for 4,000 life, health, annuity, and property/casualty insurers are available on the Insurers & HMOs Screener.
Philip W. van Doorn joined TheStreet.com Ratings., Inc., in February 2007. He is the senior analyst responsible for assigning financial strength ratings to banks and savings and loan institutions. He also comments on industry and regulatory trends. Mr. van Doorn has fifteen years experience, having served as a loan operations officer at Riverside National Bank in Fort Pierce, Florida, and as a credit analyst at the Federal Home Loan Bank of New York, where he monitored banks in New York, New Jersey and Puerto Rico. Mr. van Doorn has additional experience in the mutual fund and computer software industries. He holds a Bachelor of Science in business administration from Long Island University.