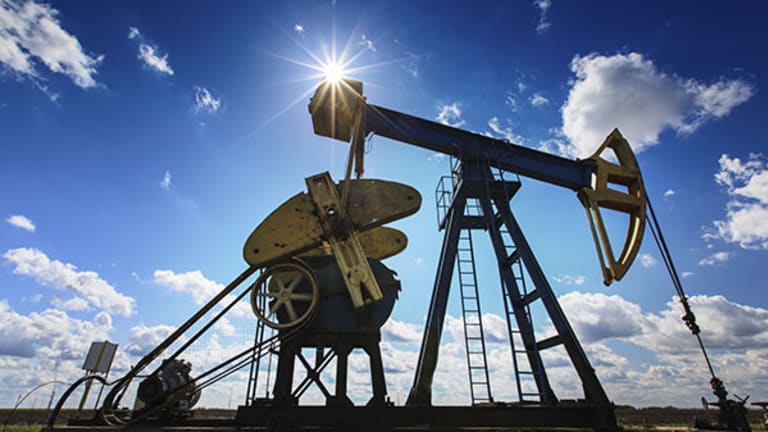 Baker Hughes' Weekly Rig Count Climbs By 10
The land-based oil and natural gas rig counts increased by five units apiece week-over-week as the offshore count fell by one.
U.S. oil and natural gas producers added ten rigs in the past week, bringing Baker Hughes' (BHI) rig count to a total of 857 units.
The Houston oilfield services provider said five oil rigs came online week-over-week, while the number of natural gas rigs rose by five.
In the offshore space, the rig count continues to buoy at decreased levels, however. Baker Hughes reported the offshore count fell by one this week after falling by one in the previous frame. The offshore count, now at 20 overall, is down six rigs year-over-year.
All told, the U.S. land rig count is now up 426 rigs from a year ago when it stood at 431, Baker Hughes data shows. Oil rigs are up 345 in the past year, while natural gas rigs have climbed by 79 and miscellaneous rigs are up two.
In a break from the recent norm, the Permian Basin of west Texas and New Mexico did not see the greatest weekly gain, adding just one rig during the frame. South Texas' Eagle Ford Shale oil and natural gas play saw the largest uptick in drilling activity with three new rigs coming online. 
Still, the Permian has of late been the dominant force behind increased drilling activity as strategic operators like Diamondback Energy FANG, Pioneer Natural Resources  (PXD) - Get Free Report and RSP Permian (RSPP) ramp up production programs in the most lucrative of U.S. oil basins.
Overall, the U.S. land rig count's first quarter average of 719 units was 27% above fourth quarter numbers, Stephens oilfield services analysts Christopher Denison and Brooks Braden said in a Friday research note.  
Moreover, the firm expects the count to increase another 20% quarter-over-quarter in the second frame. 
"Given the faster than anticipated increase, we now model 2017 U.S. land rig count to average 865 rigs vs. 741 previously (early Feb.) with the majority of gains occurring in [the first half of 2017]," Dennison and Braden wrote. "Commensurate with the pace of rig additions. However, we also anticipate startup inefficiencies to creep into the system and pressure [first half] gross margin expansion to the tune of 200-300 [basis points] in our models." 
If oil holds between $50 and $60 per barrel through 2018 as Stephens predicts, this pressure on oilfield service providers should abate in the second half of 2017 as the supply chain responds. 
The firm continues to favor OFS names with balance sheet stability, relative growth, and/or cash flows, including Baker Hughes, Flotek FTK, Halliburton HAL, Keane Group FRAC, and Mammoth Energy Services TUSK.