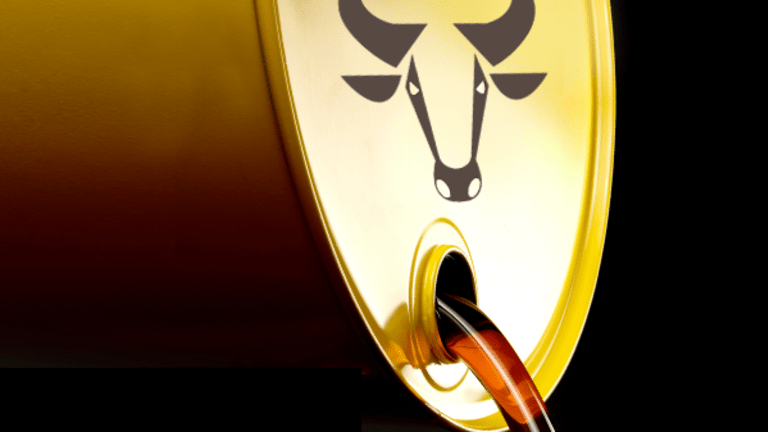 Baker Hughes Rig Count Drops by 8 as Oil Rallies
Seven oil rigs were taken offline during the past week, while one natural gas rig came offline. Meanwhile, oil prices, down slightly Friday, have rallied to nearly $50 per barrel over the past week.
As oil prices bubbled up near the psychologically significant $50-per-barrel mark, Baker Hughes undefined reported Friday that U.S. oil and gas producers took eight rigs offline during the past week, bringing the Houston oilfield services provider's total count to 936. 
Baker Hughes data showed the oil rig count decreased by seven week over week to 749, while the natural gas rig count fell by one to 186.
Meanwhile, the U.S. offshore rig count is up one week over week and down three year over year.
Baker Hughes rig count is now up 430 rigs since this time in 2016, with oil rigs up 333, natural gas rigs up 97 and miscellaneous rigs flat. Last week the rig count climbed by one overall.
Baker Hughes' rig count, a positive sign for a long-oversupplied oil and gas industry, follows bullish inventory data earlier in the week from the U.S. Department of Energy. 
The DOE's Energy Information Administration reported a large refined products draw with gasoline reduced by 8.4 million barrels and distillate fuels cut by 3.2 million barrels.
According to energy focused research firm and investment bank, the refined petroleum products draw is much larger than the 5.9 million-barrel-build of crude oil stockpiles, which includes a 1.6 million barrel draw on the Strategic Petroleum Reserve.
The build in crude stockpiles comes as much of the refining industry remains at reduced capacity following Hurricane Harvey's devastating blow to Texas' Gulf Coast region. Refinery runs were down 400,000 barrels per day during the week ended Sept. 8 to 14.1 million barrels per day, which pales in comparison to the 17.5 million barrels per day in refining runs before the storm. Refined product exports were up week over week but still down significantly from pre-storm measures. 
Crude exports were nearly back in line with pre-storm levels, however, and with global benchmark Brent crude trading nearly $6 about West Texas Intermediate, TPH analysts expect exports to continue to increase in coming weeks, which should help reduce the builds in domestic crude inventories.