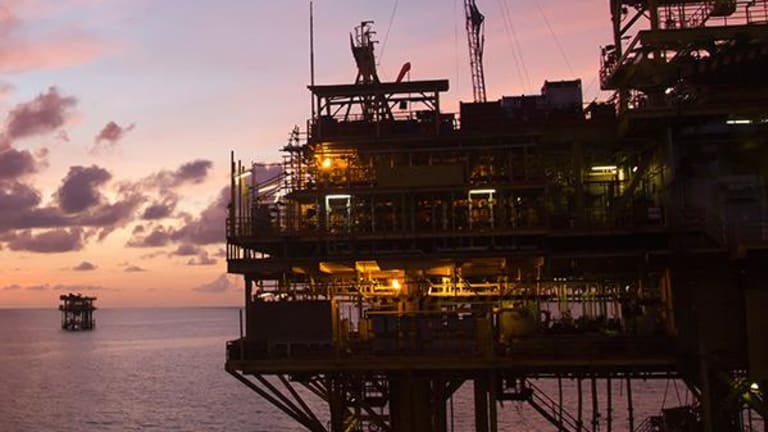 Baker Hughes Rig Count Climbs for 18th Straight Week
Sixteen rigs came online overall, with eight oil rigs added in U.S. resource basins and eight natural gas rigs added.
U.S. producers brought 16 more rigs online in the past week, Baker Hughes (BHI) reported Friday, bringing the Houston-based oilfield services provider's overall count up to 901 units.
Eight oil rigs were brought online over the course of the week, while eight natural gas rigs were added and miscellaneous rigs remained level, Baker Hughes said. Meanwhile, the company's U.S. offshore count climbed by two rigs for the third consecutive week. The offshore count, now at 23 overall, is down one rig year over year.
In total, the U.S. land rig count is now up 497 rigs from a year ago when it stood at 404, Baker Hughes data indicates. Oil rigs are up 402 in the past year, while natural gas rigs have risen by 95 and miscellaneous rigs are level.
The Permian Basin of West Texas and New Mexico was once again the largest beneficiary of new drilling activity over the week, adding four rigs alone. The Marcellus Shale, an Appalachian natural gas basin encompassing parts of Pennsylvania, West Virginia and Ohio, and south Texas' Eagle Ford Shale both saw modest, two-rig increases.
Oil breaks even at $40 a barrel in the Permian, a factor that has led to a majority of drilling equipment being moved to the play following efforts made by strategic operators such as Exxon Mobil XOM, RSP Permian (RSPP) and Diamondback Energy (FANG)  to bolster their acreage positions there in recent months.
Out of the 874 land rigs now active in the U.S., 361 are focused on the Permian, according to Baker Hughes' data. By comparison, the basin with the nearest level of activity to that of the Permian is the Eagle Ford with 85 rigs online.
Industry followers anticipate the Permian will represent about half of all drilling activity among U.S. shale basins through 2020, with the Eagle Ford Shale in south Texas and parts of the Mid-Continent region in Oklahoma, Kansas and northern Texas being the second and third most active plays, respectively. Currently, the Permian represents slightly more than half of all drilling activity, according to Baker Hughes data, with the remaining of U.S. basins boasting a combined 351 rigs, versus the Permian's 361 units.
Friday's news comes as oil prices bubbled back above the psychologically significant $50-per-barrel mark, largely due to the likelihood of an OPEC production cut extension, which will be discussed at the so-called oil cartel's meeting in Vienna on May 25.
The report also marks the 18th consecutive week of rig additions in the U.S., a positive indicator for industry analysts who have called for as much as a 20% sequential increase in the rig count from the first quarter.