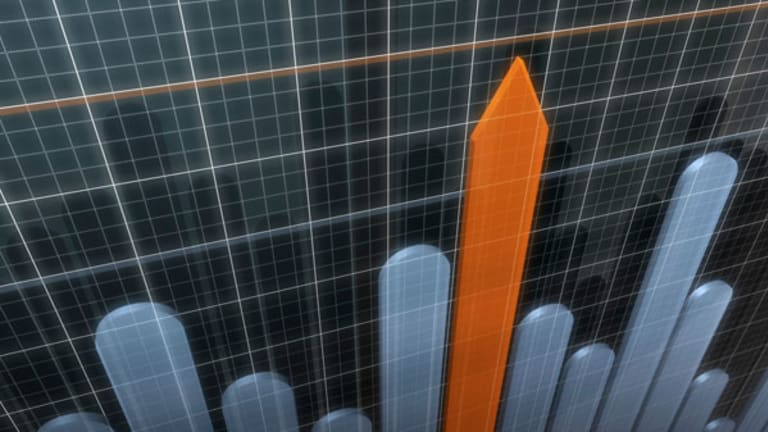 Bad News Is Catching Up to Banks
The first half was good for financial institutions, but things are changing apace.
This article originally appeared Aug. 30, 2013, on Real Money. To read more content like this, + see inside Jim Cramer's multi-million dollar portfolio for FREE Click Here NOW.
There has been a huge torrent of negative news about the financial sector and the money-center banks specifically.
The sector has led the rally this year, and while there has been a small correction since July's peaks, the benchmark Financial Select Sector ETF (XLF) has still risen more than 22% year to date.
But the news flow has been overwhelmingly negative, and I believe that the weight of it will be enough to burst the financials' bubble and send the overall market into a real correction, i.e., more than 10%, or below 1530 on the
S&P 500
.
To wit:
The legal nightmare is nowhere near complete for these banks, especially
JPMorgan
(JPM) - Get Report
.
The very lucrative rates business is dying.
And finally, from an excellent piece this week by Real Money contributor Roger Arnold, commercial and industrial lending appears to have peaked. I have found C&I loan growth to be a great indicator of the true health of the economy. Arnold predicts a slowing in C&I lending, and he notes that much of post-crisis C&I lending has been a domestic variant of the "carry trade" and not raw capital lent to create new commerce or industry.
So we're sitting at a point where the financials' historic leadership position is important. "Follow the financials" is an old Wall Street bromide, and it has been a good investing strategy thus far in 2013. However, the financial stocks' run has occurred while underlying fundamentals -- best measured via net interest margin -- have weakened across the industry.
How has that happened? Earnings have held up as greater revenue has offset weaker net interest margins. Why? Mortgages have been driving the bus for these banks, and lest we forget, mortgage origination can be a very profitable business. The rapid decline in mortgage application activity, especially refinancing, will hurt prospective earnings for the big boys.
Readers of my newsletter,
The Portfolio Guru Post
, know how much I value the weekly data from the Mortgage Bankers Association. Yesterday's data were even more confirmation that the growth in housing finance is grinding to a halt. The refi "boom" was -- sorry, Mr. Bernanke -- an artificial creation of QE Infinity in the first place, and corrections can be painfully abrupt. This hurts not only the housing sector but employment and the overall economy.
So, that's your appropriately aggressive pre-holiday call: Banks will suffer as rising interest rates hit loan demand, the refi boom collapses and legal costs mount
Today is the type of day to put on a bearish play -- sleepy, pre-holiday trading as markets rise on volume that is practically nonexistent. Historically speaking, September has been a tough month for the markets, and waiting for a blowup is never as lucrative as anticipating it. Short XLF, anyone?
At the time of publication, Collins and his firm had no positions in securities mentioned.