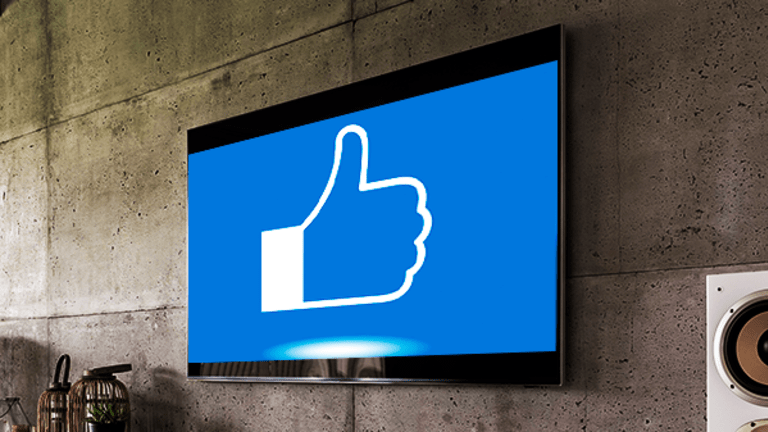 Publish date:
Avoid Snap as Facebook Improves Upon Its Features
The social media giant is doing Snap's tricks, one shade better.
The social media giant is doing Snap's tricks, one shade better.
Social networking giant Facebook (FB) - Get Report is cloning every differentiating feature that makes Snap's (SNAP) - Get Report Snapchat the record-busting app that it is.
This tactic makes a lot of sense. Mark Zuckerberg is only doing what Apple's (AAPL) - Get Report Steve Jobs once perfected. Jobs showed that being first doesn't necessarily guarantee success -- it's the long-term strategy and constant innovation that really matter.
Facebook is going down the same path in its efforts to create a new and vital rendition of Snapchat's key features in its existing apps.
After its March 2 initial public offering priced at $17, Snapchat is currently trading at around $20. Facebook, on the other hand, has appreciated handsomely, up close to four-fold since its $38 IPO in 2012.
But Snapchat has seriously changed the game, prompting Facebook's management sit up and take notice. First came the "Instagram Stories" followed by the "WhatsApp Status." Now "Messenger Day" is slated to bring in some fresh energy.
Snapchat and Facebook have some history. Zuckerberg offered to buy the company for $3 billion back in 2013, bit Snap CEO Evan Spiegel turned him down.
Snapchat has found strong resonance in its millennial target demographic, but that popularity doesn't automatically translate to long-term success.
There's concern that Snap won't be profitable anytime soon. Revenues of more than $400 million in 2016 looked good but the company lost over $500 million.
There are also the inevitable comparisons to Twitter (TWTR) - Get Report  , which has been trying to regain its footing in recent years.
Snap must begin by controlling costs. With Alphabet's (GOOGL) - Get Report Google dominating the search ad market and Facebook winning in the display ad space, Snap must find an alternate but lucrative path to deals that can improve the company's bottom line.
For Facebook, things seem like they couldn't get much better. The company's growing at an exponential pace with plans to roll out hardware and become a major player in the video segment, while retaining its sharp focus on social media.
The final call is straightforward. Facebook is a much better offering for investors interested in riding the social media wave.
---
As we've just explained, investors should avoid Snap and invest in Facebook instead. If you're looking for other growth opportunities, we've found a genius trader who turned $50,000 into $5 million by using his proprietary trading method. For a limited time, he's guaranteeing you $67,548 per year in profitable trades if you follow his simple step-by-step process.Click here now for details.
The author is an independent contributor who at the time of publication owned none of the stocks mentioned.