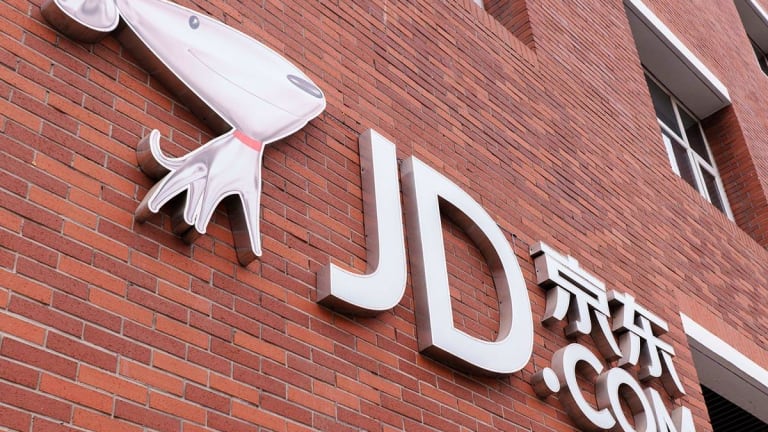 Avoid JD Even When Investors Return to Pick Over China Stocks
JD's valuation is too stretched and the stock offers no upside potential, though its first-quarter improvements may seem appealing.
JD.com's  (JD)  valuation is way too stretched. Although its first-quarter 2019 earnings saw a strong fundamental improvement, investors won't find any margin of safety in its $40 billion market-cap valuation.
Marked Improvements
Although I am a bear on JD stock, I noticed some remarkable developments in its first-quarter financials. For one, JD posted solid top-line growth of 20.9%. Tight cost controls, which were particularly noticeable on its gross margin, assisted this performance.
JD also touted its strong operational leverage, driven by greater utilization of its logistics infrastructure, as well as, improved economies of scale. Progress was also made on its first-party logistics service business, as reflected in its 20th consecutive quarter of year-over-year retail gross margin expansion.
JD.com's adjusted EBITDA figure didn't disappoint either, doubling from RMB1.6 billion ($230 million) to RMB3.2 billion ($500 million).
Now, despite much fanfare, some noticeable concerns are still present.
Growth Rate Losing Steam
Despite posting a 21% top-line gain, revenue growth rate continues to decline. JD can boast of its non-GAAP gross margin hitting an all-time high of 14.8%. But ultimately, there will be a limit to just how much efficiencies can be derived from the capital-intensive and razor-thin business model under which JD operates.
JD's outlook for second-quarter 2019 is pointing toward a range between 19% and 23%, which is meaningfully lower than the 31.2% top-line growth rate it posted in the same period a year ago.
Cash Improvement?
On a free cash flow basis, the same story as above plays out. There was an unquestionable improvement in first-quarter 2019, where JD.com generated RBM1.3 billion ($190 million) of free cash flow compared with the meaningful free cash flow burn seen in first-quarter 2018 of RMB8.9 billion ($1.3 billion). It is difficult to dig deep into its cash operations, given the limited disclosure foreign companies offer outside of annual and interim reports. Nevertheless, we can see that both the disposal of its logistics facilities and real estate properties offered JD a one-off cash benefit of RMB1.1 billion ($163 million). JD.com's free cash flow also benefited from a 50% reduction in maintenance capex.
In summary, JD finished first-quarter 2019 with a net cash position of $3.0 billion, which is lower than the net cash $4.2 billion it had in the same period a year ago.
Valuation -- No Margin of Safety Available
Investors are shying away from Chinese stocks. In time, they will likely return to them pick over, especially the undervalued ones like as Alibaba. 
However, investors will not be reaching out for JD, despite trading with the cheapest multiples among its peers. There are two fundamental reasons for this.
First reason: JD's growth rate continues to decline at a rapid clip. Second and arguably the most important reason: In the best case scenario, JD will post free cash flow of RBM5.5 billion ($900 million) for 2019, putting its market cap at a 47x multiple, which is excessive for a company growing at less than 25% on the top line.
The Bottom Line
JD's financial performance has certainly turned a corner. It is no longer as disastrous as it has been during the past four quarters. However, there is little reason to be optimistic over the company as many of the recent improvements are one-time in nature, for example, as seen in its free cash flow improvements. And given its inflated valuation, there is not much upside potential left -- it's already priced in the stock.
I have no positions in any stocks mentioned.