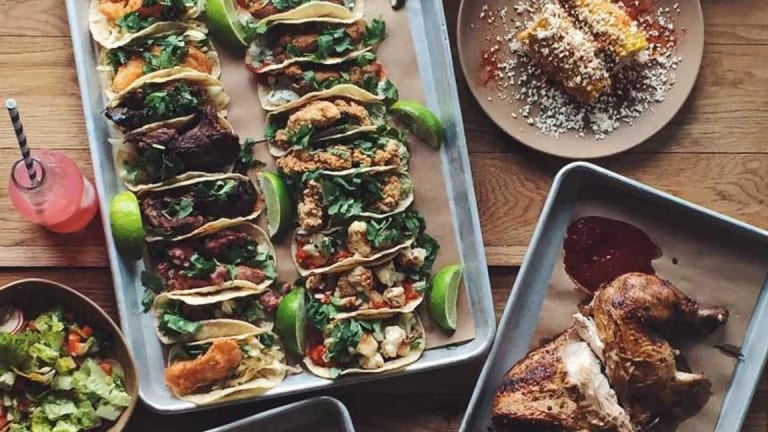 How Del Frisco's Hopes to Attract Millennials
Del Frisco's is known for thick slabs of meat and pricey checks. That may start to change when it folds Barteca Group into its offerings.
Del Frisco's is known for thick slabs of meat and pricey checks. That may start to change when it folds Barteca Group into its offerings.
Del Frisco's restaurants are known for steak, steak and more steak.
Come June 26, add bushels of limes and avocados to the mix.
That's when the deal is expected to close on Del Frisco's Restaurant Group Inc.'s (DFRG) - Get Report  acquisition for $325 million in cash of the Barteca Restaurant Group, a chain whose menus feature the flavors of Spain and Latin America, and the need for lots of limes and even more avocados. Think guacamole, margaritas and mojitos, for starters.
The Norwalk, Conn.-based Barteca is known for two chains, Bartaco, with 17 U.S. locations, which offers in an urban setting upscale street food and cocktails made with artisanal spirits and fresh juices, and Barcelona Wine Bar, a Spanish restaurant concept that serves tapas and wines from Spain and Latin America has 15 locations. Del Frisco's envisions some 200 to 300 more Bartaco locations. 
Del Frisco's CEO Norman Abdallah stopped into TheStreet's offices recently to talk about the acquisition, his goals for the company and the health of the restaurant space.
At Del Frisco's, executives reviewed a lot of deals, he said, but only three, including Barteca, stood out. Barteca won because it aligned with Del Frisco's values, the brand itself and the sales per square feet made sense and it brought a hedge, or a distinctive trait, to company in that the menus and experience are different from Del Frisco's. The company also considers psychographics, rather than demographics, to help it make decisions. Psychographics is a study of variables like attitudes, personality formation and cultural touchstones. "We look at brands and develop pyschographic profiles of our customers that tells us how they will spend their money for years and years and years," he said.
Abdallah said the company aims to attract millennials and the price points and menus of Barteca will drive traffic.
Del Frisco's could use a boost. Its stock is down nearly 20% year over year and closed down more than 3% on Friday, June 8, to $13.25. The Irving, Texas-based company has three different restaurants — Del Frisco's Double Eagle Steakhouse, Sullivan's Steakhouse and Del Frisco's Grille — all upscale, at more than 30 locations across the U.S.
Among the traits that attracted Del Frisco's to Bartaco and Barcelona is that dining there is "experiential" and a place to celebrate, which, Abdallah said, most consumers expect when they go out. In addition, the food and many of the drinks served at both places are made from scratch. For example, the cocktails feature fresh fruit juices, not mixes. Bartaco serves homemade tacos with various fillings, prime rib, pork belly and even cauliflower, while Barcelona offers some 400 Spanish wines, small tapas plates and paella. Lest carnivores worry, he said, on the menu, there's plenty of meat — hand-sliced cured pig, a 12-ounce New York strip and a butcher block overflowing with a variety of meats that's so abundant it can only be shared by many. Bring lots of hungry friends.
In the restaurant space, more consolidations are coming, he added. Are more deals coming for Del Frsco's? Not for at least 12 to 18 months, Abdallah said. That's how long it will take to integrate the acquisition into the existing company.
He added, "We want to make sure we provide returns to the shareholders first."