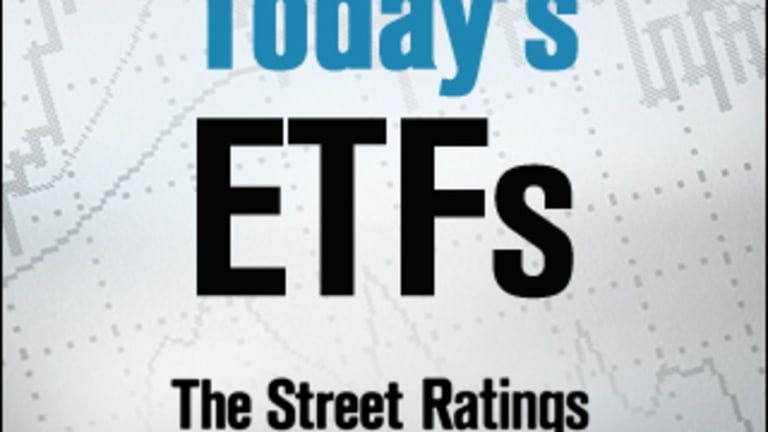 Autos Drive Economic Growth
Reversing the fourth quarter lag, the auto industry adds to first quarter growth.
NEW YORK (
) -- Honorable mention went to the motor vehicle industry on Thursday from the U.S. Department of Commerce's Bureau of Economic Analysis in their report of
in the first quarter for real gross domestic product. The auto industry, a drag on growth fourth quarter results, reversed course and bolstered and American output.
A conservative way to play the automobile industry -- along with a generally positive overall economic outlook -- is with the 'Buy' rated
Consumer Discretionary Select Sector SPDR Fund
(XLY)
which is weighted to 4.97% automobiles and 2.28% auto components. These include 4.3% in
Ford Motor Co
(F)
, 0.7%
Genuine Parts Co
(GPC)
, 0.7%
Harley Davidson Inc
(HOG)
, 0.6%
AutoZone
(AZO)
, and 0.3%
Goodyear Tire & Rubber Co
(GT)
.
Another milestone in the resurgence of U.S. auto makers came in the form of Chrysler Group, a Fiat SpA company, successfully raising private funds to
pay back
government loans six years early. Added to the mix is AutoZone beating earnings estimates for the current quarter, assisted by an 8.5% increase in total parts sales. Autozone is currently trading at a new 52-week high.
Ford Motor Co
(F)
stock has added around 50% since its July 2010 lows. Ford has outperformed
General Motors Company
(GM)
which rallied then slumped after trading resumed late last year. However, GM investing $331 million in the expansion of its Arlington, Texas sport utility vehicle plant reaffirms that Americans have not given up on their love affair with the automobile even in the face of $4 gasoline.
-- Reported by Kevin Baker in Jupiter, Fla.
For additional
check out our Ratings Research Center.
Kevin Baker became the senior financial analyst for TheStreet Ratings upon the August 2006 acquisition of Weiss Ratings by TheStreet.com, covering equity and mutual fund ratings. He joined the Weiss Group in 1997 as a banking and brokerage analyst. In 1999, he created the Weiss Group's first ratings to gauge the level of risk in U.S. equities. Baker received a B.S. degree in management from Rensselaer Polytechnic Institute and an M.B.A. with a finance specialization from Nova Southeastern University.