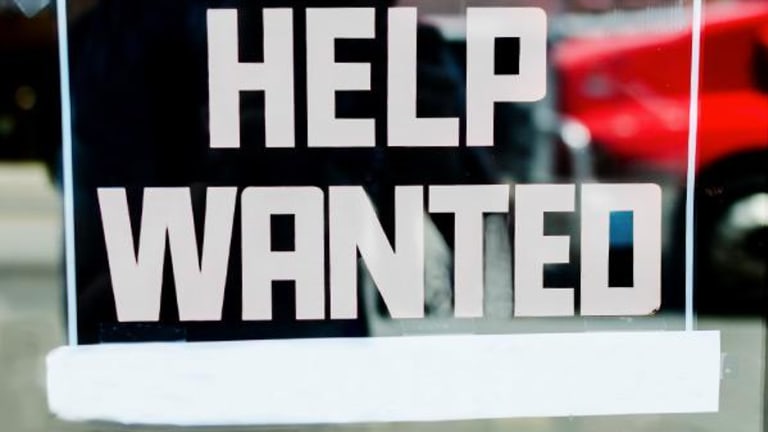 Uh oh. The miss on U.S. employment numbers in August, when the economy created 156,000 jobs versus 180,000 expected, is likely to reopen the debate about the Federal Reserve's monetary tightening stance.
Wage growth also missed expectations slightly, coming in at 2.5% versus 2.6%, while the unemployment rate was 4.4% compared with expectations of 4.3%. Reaction in European assets was muted, with stock markets still in positive territory and the euro virtually flat.
The Federal Reserve has been talking about shrinking its huge balance sheet, but renowned Societe Generale bearish economist Albert Edwards believes the U.S. is heading straight toward deflation.
"There is mounting evidence that underlying U.S. CPI inflation has already slid into outright deflation in exactly the same way that Japan did seven years after its credit bubble burst. Hence, we repeat our call for U.S. 10-year bond yields to ultimately converge with Japan and Germany at around minus 1%," Edwards wrote in recent research.
After Japan's asset bubble burst in 1991-1992, the country experienced the so-called "lost decade" -- a period of economic stagnation that in fact should be re-named the lost two decades, as it extended well beyond the first 10 years.
This stagnation is due to deleveraging by households at a time when the population is aging rapidly, in Edwards' view. "Both factors would also combine to push the West into a similar deflationary bust, despite the best efforts of policymakers (who incidentally would in no way follow the advice they had previously given Japan to liquidate capacity)," he said.
Like many other market observers, Edwards focuses on wage data. He noted that ordinarily, at this point in the U.S. economic cycle, a tight labor market would normally have caused a "notable upturn" in wages and inflation. This would prompt the Fed into a tightening cycle that would usually end in a recession.
Edwards had expected this to happen at the start of the year, and the ensuing recession to tip the U.S. into deflation, but now he said he had been "too optimistic" about that scenario. He noted that over the past six months there were "consistent downside surprises" in the pace of acceleration for wages, which came hand-in-hand with "an unprecedented slump in underlying U.S. CPI inflation into outright deflation."
Core CPI (excluding food, energy and shelter) never fell over a six-month period since the 1960s, according to Edwards, who added: "Deflation did not need another US recession to emerge. It is already here."
More of What's Trending on TheStreet:
Editors' pick: Originally published Sept. 2.
Employees of TheStreet are restricted from trading individual securities.