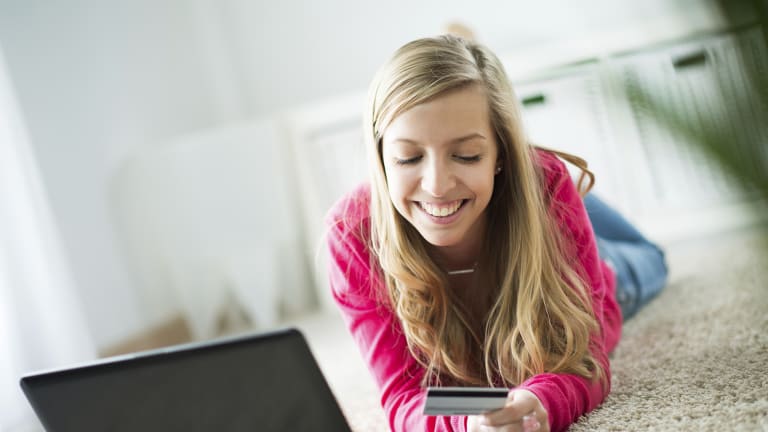 Asos Could Overtake Marks & Spencer in Market Valuation
U.K. retail about to have a Tesla moment
U.K. retail about to have a Tesla moment
Asos.com plc (ASOMY) , the online fashion website, could overtake bricks-and-mortar stalwart Marks & Spencer's (MAKSY) market capitalization in what could be an important moment for Britain's fiercely-competitive retail sector.
Asos on Tuesday had a market capitalization of £4.94 billion ($6.37 billion) compared with M&S's market cap of £5.1 billion. This is the closest the two valuations have ever come and could be U.K. retail's Tesla (TSLA) - Get Report moment.
Asos shares were trading at 5,837 pence on Wednesday morning, down 0.35%. M&S was up 0.99% to 313.30 pence.
"We believe that it will not be long before Asos has a greater market value than M&S," Cantor Fitzgerald analyst Mark Photiades told The Times. "It will be a seminal moment."
The crossing of the two valuations shows the fundamental structural change in the retail market, with people favoring online retailers.
London-based Asos is an online fashion retailer with websites targeting countries including the U.K., Australia, France and the U.S. Earlier this month, Asos announced it would open a new North American fulfilment center in Union City, GA, to enhance its U.S. business.
Asos floated on London's junior market AIM in 2001 for £14 million, while M&S highest valuation most recently was around £12 billion. Asos in July reported a 32% rise in retail sales to £498.3 million in the quarter ended June 30 and said that it was on track to deliver its targets for the full year.
Last year the business made a profit of £42.8 million on £1.44 billion of sales while M&S made a £176 million profit on £10.6 billion of sales.
Asos eclipse of 133-year old retailer M&S is equivalent to when Tesla by overtook General Motors (GM) - Get Report in April to become the U.S.'s most valuable carmaker.
More of What's Trending on TheStreet: