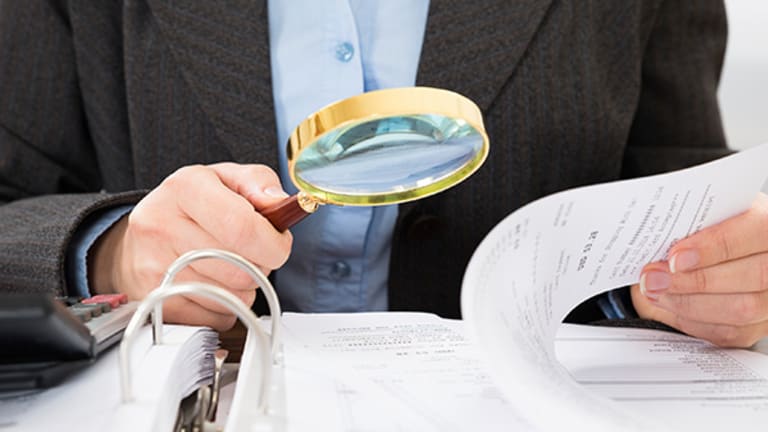 Aside from Robotics, Low-Fee ETFs and the Fiduciary Rule, Everything's Just Rosy for RIAs Right Now
Despite challenges from robo-advisor services and passively-managed funds, registered investment advisors are optimistic about their future.
Spend 30 minutes with a financial advisor downing a beer at the local watering hole, and you might get the impression things look grim for the investment management field.
After all, news headlines blaring that robo-advisors could lead to obsolescence for flesh-and-blood money managers and that low-cost, passively-managed index funds are eating away at industry revenues, are commonplace these days.
But instead of reaching for the Advil, registered investment advisor seem to be taking industry obstacles in stride, and are actually bullish on their industry as 2017 rolls on.
So says TD Ameritrade's latest RIA Sentiment Survey, which shows RIA's "are gearing up for stronger growth in 2017."
Advisors are especially bullish about the U.S. economy - 70% tell TD Ameritrade they are "optimistic" about it (that's the highest level in eight years, the report states). Another 53% expect the already roaring U.S. stock market to keep on rising.
"These are good days for independent RIAs, yet we can't expect market tides will always rise. RIAs need to deliver a great experience, build firms that are more scalable and make sure they are compensated for all the services they provide," says Tom Nally, president of TD Ameritrade Institutional, which works with 5,000 investment advisors. "By investing in themselves, embracing technology and articulating all the value they deliver, RIAs can increase their firms' chances for sustainable growth."
Much of that optimism comes on a highly personal level - assets under management are climbing for RIAs, and significantly so. According to TD Ameritrade, 70% of advisors surveyed said their assets grew by 17% in 2016. Even new client asset growth is up, with 56% of RIA's reporting new business growth averaged 17% last year.
Future industry trends look good, too. 80% of advisors predict asset growth in 2017.
The TD Ameritrade study does cite a laundry list of obstacles beyond the robo-advisor threat and competition from low-fee index funds, which more RIAs are leveraging these days. The uncertainty over the U.S. Department of Labor's new fiduciary rule (currently set for April 10, 2017, although the Trump administration is looking for a deadline delay), and angst over business continuity plans, with compliance on the U.S. Securities and Exchange Commission's proposed Rule 206(4)-4 mandate, are on the front burner for RIA firms.
Of those issues, the fiduciary rule may be taking center stage right now, and that's understandable given the DOLs April deadline.
"While awareness of the fiduciary standard is generally a good thing, my biggest concern is that people who misunderstand the DOL's rule and suddenly think they are fully protected by it," notes Joshua I. Wilson, partner and chief investment officer at WorthPointe Wealth Management in Dallas.
Unless an advisor owes all of his or her clients a fiduciary duty at all times, and has no means of generating revenue besides what the client pays them directly, then conflicts of interest will still be a huge problem, Wilson states. "Because of this, I wonder if consumers are better off without the DOL's fiduciary rule, but with a keen awareness that all advisors don't act as fiduciary for all clients at all times," he says.
Wilson is not alone in that sentiment.
"The biggest concern remains the regulatory environment," says Ty Young, founder of Ty Young Wealth Management in Atlanta. "Does it remain in its current state of burdensome marketplace intervention - or do we see a roll-back under the new administration?"
The robotics issue is an interesting one for advisors, many of whom seem to be embracing the race for faster, and more effective, market and client data.
"Financial data is the backbone of RIAs' work," says Stuart DePina, president of Seattle-based Envestnet Tamarac, a financial industry software products and services firm. "With advances in data aggregation, analytics, and intelligence, RIAs today have a golden opportunity to improve their clients' financial lives using holistic and high-quality data."
Advisors who leverage financial technology effectively are better positioned to both enhance their client relationships and manage changes in their practices, DePina adds. "As the industry sees an increase in merger and acquisition activity among RIA firms, adopting a forward, digitally-focused business model can help make a practice more transparent, efficient, and scalable - which can make it considerably easier to navigate significant changes like a merger or an acquisition," he says.
By and large, though, the rest of 2017 has the potential to be great, Young notes.
"The market is bullish on the Trump trade, and the retail investor will look to move their portfolio to safer investments if there is a downturn," he says. "Robotics and low-fee products cannot replace an informed and experienced investment advisor, and the proliferation of investment products means RIA services are needed more, not less, in the current climate."