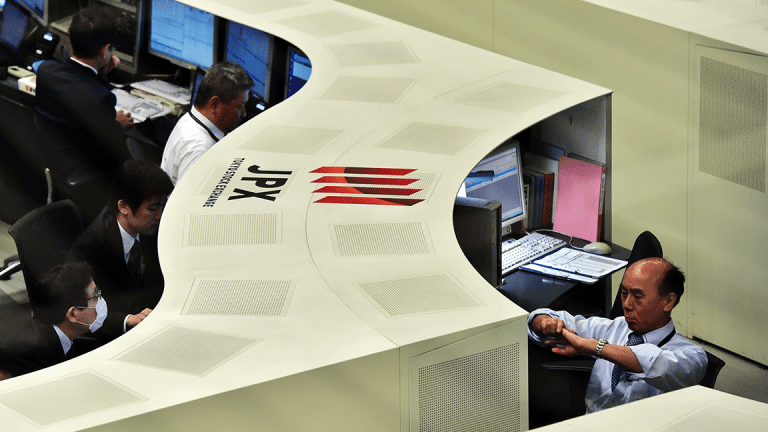 Asia Stocks Gain as Interest Rates Rise
Asia market indexes were generally higher overnight.
Stocks in Asia were mostly higher overnight, shrugging off modest declines in the U.S. Thursday and uncertainty over a potential U.S. government shutdown as well as rising interest rates on the benchmark 10-year treasury note.
In Tokyo the Japan Nikkei 225 rose 0.31% to 23,836.84.
In Hong Kong the Hang Seng Index rose 0.1% to 32155.24.
In South Korea the KOSPI 50 fell 0.19% to 2204.39.
The yield on 10-year U.S. Treasury notes rose to 2.63%, its highest level since 2014.
Employees of TheStreet are restricted from owning individual equities.