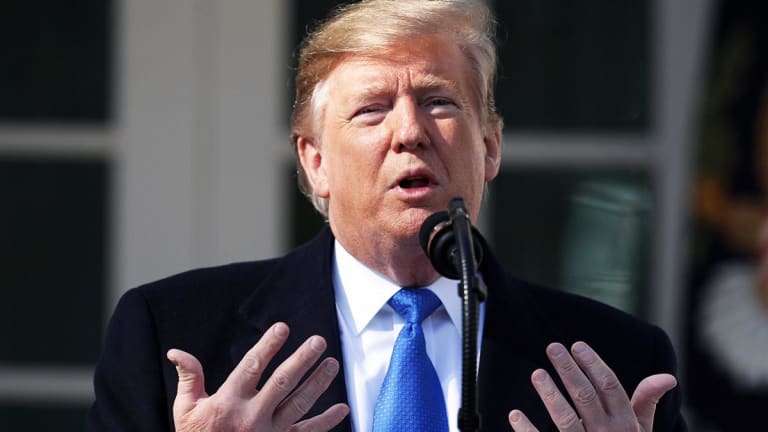 Asia Markets Fall, U.S. Futures Slide After Trump Says China 'Broke the Deal'
Trump comments at political rally spook futures as trade tensions continue.
Asian markets fell overnight and U.S. futures moved lower after President Trump told a political rally in Florida that China "broke the deal," referring to ongoing trade talks between the two countries.
In Tokyo the Nikkei 225 fell 1.1%. The Hang Seng index fell 1.9% in Hong Kong. Shares also fell in Shanghai.
S&P 500 futures fell 0.6%. Wall Street closed mixed Wednesday after a seesaw session.
Trump told an audience at a rally in Florida that "you see the tariffs we're doing? Because they broke the deal. They broke the deal,"
Chinese trade representatives are due in the U.S. Thursday to continue trade discussions.
Trump threatened to raise tariffs on $200 billion of Chinese goods to 25% Friday because China has backtracked on trade negotiation promises, according to the president.