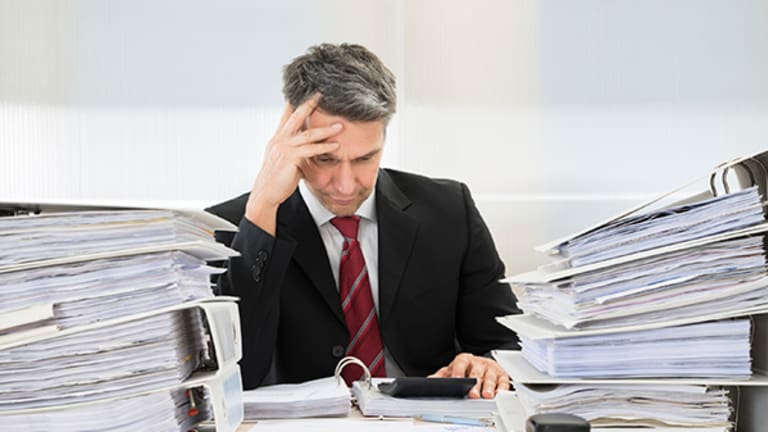 As Sen. Warren, White House Ratchet Up DOL Dispute, Advisors Are Caught in the Middle
With political rivals sparring over the DOL fiduciary rule, financial advisors say it won't matter, anyway.
Add Senator Elizabeth Warren (D-Mass.) to the list of critics who oppose the Trump administration's decision to vet the Department of Labor ruling on financial advisors and fiduciary duties.
This week, Warren lashed out at a White House memorandum, released February 3, that opened up the possibility of delaying, altering or outright abolishing the DOL's fiduciary rule. Specifically, Warren objected to the Financial Services Roundtable in allegedly playing a role in the drafting of the White House memo.
Noting that the Roundtable represented a list of financial industry heavy hitters like Wells Fargo and Raymond James - firms that have opposed the DOL ruling - Warren said the group's participation in the memorandum's release was misguided.
"As a presidential candidate, President Trump promised to oppose policies that 'have been so good for Wall Street investors... but unfair to American workers,'" Warren wrote in a February 14 letter to the White House and the DOL. "He recently betrayed that promise. It is troubling that the president would halt a common-sense rule designed to protect middle-class investors. But I am even more concerned that the President may have signed a presidential memorandum that was heavily influenced by industry lobbyists."
Citing a recent National Public Radio report, Warren specifically objected to the fact that Francis Creighton, a Roundtable lobbyist, was "reviewing drafts and making recommendations" on the White House memo.
"The full extent of Mr. Creighton's role in the drafting of President Trump's memorandum is unclear, and it is also not clear if any other lobbyists were involved in the drafting of the memorandum, or if Mr. Creighton or other lobbyists took part in the drafting of other Trump Administration memoranda or executive orders," Warren wrote.
For its part, the FSR said in a February 8 statement, it "supports removing arbitrary thresholds and basing regulatory standards on actual risk to reduce red tape and free-up resources to spur needed investment and job growth." An earlier statement, on February 3, noted the Roundtable was "reviewing all the components of (the White House) Executive Order but looks forward to working with the Administration to provide constructive input on needed and helpful reforms."
In the memo, President Trump stated concern that the DOL ruling could result in American's not getting the investment and the retirement planning advice they need.
"One of the priorities of my administration is to empower Americans to make their own financial decisions, to facilitate their ability to save for retirement and build the individual wealth necessary to afford typical lifetime expenses, such as buying a home and paying for college, and to withstand unexpected financial emergencies," stated Trump, in signing the memorandum.
The rules "may significantly alter the manner in which Americans can receive financial advice, and may not be consistent with the policies of my administration," he stated.
As a result, the White House has directed the DOL to review the fiduciary rule, stating, "You are directed to examine the fiduciary duty rule to determine whether it may adversely affect the ability of Americans to gain access to retirement information and financial advice."
Financial advisors may feel squeezed between feuding political parties, but industry firms say the DOL fiduciary rule may not matter much anyway.
"Even if the rule is delayed or repealed, investment fees will keep dropping, and investment products will become cheaper and more transparent," said Broadridge Financial. "In other words, the sentiment and intent of the DOL will remain."
Other industry professionals agree, with some stating the DOL rule wasn't going to survive, anyway.
"Some of the main proponents of the fiduciary rule seem to be activist attorney guilds, anxious for the opportunity to win multi-million-dollar class action lawsuits, and the non-profit consumer protection organizations they have helped set up to promote the rule," notes William Stack, founder of Stack Financial Services LLC in Salem, Mo. "It has not arisen from a groundswell of demand from the investing public, who have been able to work with fiduciary advisors since created in the 1940s.
Stack said he doesn't believe most investors would benefit from the fiduciary rule, because there aren't enough true fiduciaries to go around. "In the universe of 650,000 professional financial advisors in the United States, fewer than 4,000 are strictly fee-only fiduciaries," he said. "Waving a magic wand on April 10, 2017, and calling everyone a fiduciary does not make it so. It makes it even more difficult for the investing public to understand qualifications of a particular advisor, when the government labels them all fiduciary, regardless of training or experience."
For that reason, Stack believed the fiduciary rule won't survive in its current form. "It will likely be delayed, and revamped," he says. "Honest and skilled financial advisors will continue to do good work for their clients, regardless of the title they use, or that is imposed on them by the fiduciary rule."
Trisha Brambley, CEO of Retirement Playbook, agrees with that sentiment, citing an "unstoppable trend" toward retirement plan advisors as plan fiduciaries -- with or without a rule. "Many firms have already spent a lot of time and money to get everyone up to speed on fiduciary responsibility," she offered. "Plan sponsors employers overwhelmingly prefer a plan fiduciary advisor. In 100% of the plan advisor searches we worked on, the business has gone to a fiduciary-not a broker."
"Even the big brokerage firms are planning to voluntarily follow much of the rule," Brambley added. "It makes good business sense in the long run." 
Even if that's the case, though, warring Washington pols likely won't stop making political hay out of the DOL fiduciary rule issue.
While they battle it out, it seems most financial advisors will go about their business, with clients' best interests in mind, anyway.