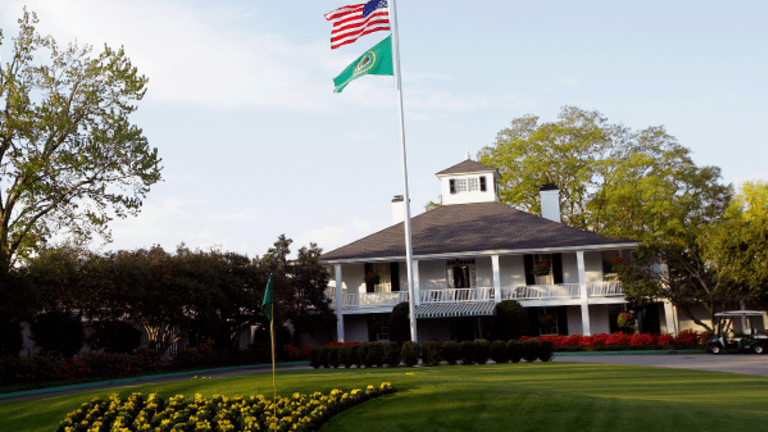 Augusta National Will Probably Still Be a Big Mystery
Billy Payne, chairman of historic Augusta National Golf Club, has retired after over 10 years on top.
On Wednesday, Billy Payne, the chairman of historic Augusta National Golf Club, announced his retirement after serving since 2006. Although Payne presided over memorable achievements for the club, including opening the door to its first female members, it can be argued that not enough was accomplished during his tenure. 
Often referred to as "hallowed grounds" Augusta National, located in Augusta, Georgia, is undoubtedly one of the most prestigious clubs in the world. But the honor and prestige has at times been met with backlash and criticism from those protesting its secluded nature.
Augusta has long been the recipient of criticism ranging from prejudice against minorities and women, to a biased membership process, and was once referred to as Golf's "North Korea" by sports blog Deadspin.
Little is known about Augusta's members, its membership selection process, or qualifications. What is known is that Augusta membership is by invitation only, what isn't is the process.
More of What's Trending on TheStreet:
The club did not invite an African American until 1990 (it was opened in 1933), and it didn't welcome its first female members until 2012, when former Secretary of State Condoleezza Rice and South Carolina financier Darla Moore were allowed in.
Payne combated the scrutiny. Yes, he allowed a limited number of women into the club. He also oversaw expansion and renovations to the club's campus and pioneered the need for more innovation to attract younger audiences to golf.
But for those accomplishments, to this day only three women have been invited to the club, and it remains largely unknown how they decide who to invite. 
Some clarity emerged in 2004 when USA Today published a list of its members. The report found that the average median age was in the early 70s, and notable members included Warren Buffett, Bill Gates, Roger Goodell and Jack Welch. It noted that Augusta's total number of members was about 300 and fees ranged from $25,000 to $50,000.
If there's to be further clarity or inclusion, it now rests with Fred Ridley, the club's new chairman. Little is known about him other than he is the first former player to hold the position. Will his leadership influence the club's behavior?
"Membership transparency is never going to be big [at Augusta]. They just don't like you getting into their membership business, and I don't know if that will change. They put the private in private club," Steve Hummer, a sports writer at the Atlanta Journal Constitution, told TheStreet.
Hummer said that while little is known about Ridley, one wouldn't expect him to deviate too far from the path Payne laid down as he was hand picked by the former chairman. "Their visions for the club and the Masters were quite similar," Hummer wrote, citing a longtime Augusta member.
Next April when CBS broadcaster Jim Nantz opens with "Hello Friends" and welcomes viewers worldwide back to the Masters Tournament at Augusta, famously dubbed "a tradition unlike any other," the task of either preserving or improving the tradition rests squarely with Ridley. 
More of What's Trending on TheStreet:
50 Reasons Dying Sears Had No Choice But to Strike a Deal With the Ruthless Amazon