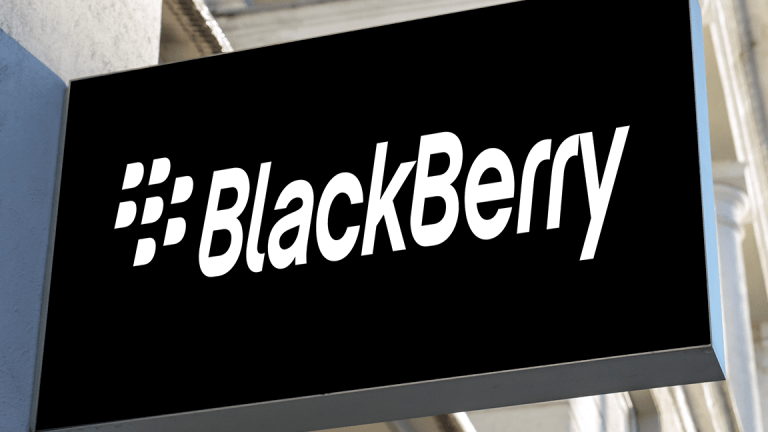 Blackberry Is a Great Investment On the Future of Self-Driving Cars
The company has enough irons in the fire to make it a road-worthy investment.
A very wise man and solid trader I know has been digging around into BlackBerry (BB) . We've been conversing about the opportunities with self-driving cars and BlackBerry's QNX system. I actually wrote about BB back in September.
If you don't want to read it, I'll give you the major takeaway questions:
-- Can BB turn QNX into something more than infotainment within self-driving cars?
-- Will the company's expanded role in fleet system data analysis (artificial intelligence, or AI) catch momentum in the flatbed and fleet market?
-- Will working with Delphi's (DLPH) Aptiv spinoff open the door to self-driving cars?
-- Outside of AI and autonomous vehicles, can BlackBerry draw significant revenue from licensing its smartphone security software? 
This all leads to another obvious conclusion: Can the company find a way to bundle it all together in a nice package in time for Christmas? Probably not Christmas 2017, but possibly 2018 or 2019. I think it's a long here with stock and options as the company has enough irons in the fire and cash in the bank to get one or two of these questions answered in a positive light. 
The trade:
Buy to open 100 shares BB at the market (currently $10.68)
Buy to open 1 January 2018 $10 call at $1.10 (limit $1.20)
Net cost $1,178
Max risk $1,178
Max reward: Unlimited
Days until expiration: 77
Risk: Moderately aggressive 
The call purchase is in-the-money, so it is really a stock replacement here with a built-in stock equal to around $9.50 if I were buying the stock outright.
(This commentary originally appeared Friday on Real Money Pro.Click hereto learn about this dynamic market information service for active traders.)
More of What's Trending on TheStreet:
At the time of publication, Tim Collins was long Blackberry's stock and Blackberry calls, although positions may change at any time.