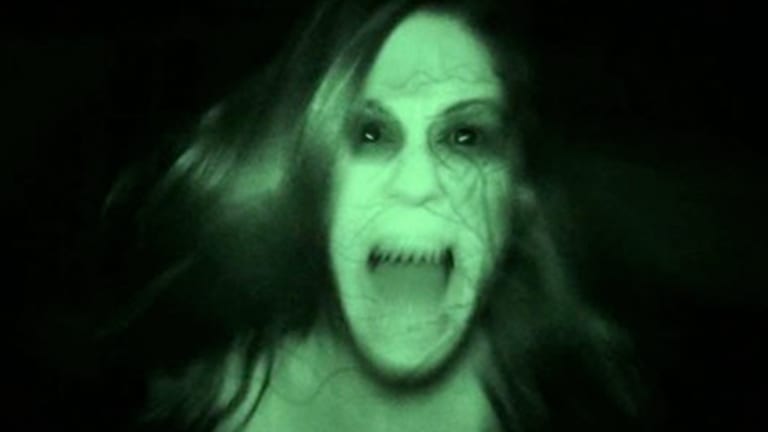 Are Netflix and Paramount Movie Industry Scapegoats or Visionaries?
Netflix and Paramount are opening the floodgates of change for the movie industry by embracing theaters and streaming platforms.
Netflix and Paramount are opening the floodgates of change for the movie industry by embracing theaters and streaming platforms.
NEW YORK (TheStreet) -- What a tumultuous time for the movie industry. 
Viacom's (VIA) - Get Report Paramount Pictures and Netflix (NFLX) - Get Report each have said this week they'll be releasing films in the coming months in ways that bring video-on-demand platforms and traditional theatrical debuts closer together than they've ever been.
The confluence of a major Hollywood studio, Paramount,
 that more closely mirror those of Netflix, the undisputed media industry disruptor, demonstrates that the old and fiercely protected model of movie-making may finally be cracking. 
"It will be interesting to see if there will be a generational shift," said Janet Grillo, associate professor at the New York University Tisch School of the Arts. "Let's face it, the lion's share of movie views are on streaming services [rather] than theaters now."
Movie theater owners have long been the keepers of tradition, holding firm to the cash cow of releasing movies for individual purchase only after they've had a box-office run of as long as three months. The only place to see the summer blockbusters like Jurassic World, a production from Comcast's (CMCSA) - Get Report Universal Studios, or Disney's (DIS) - Get ReportInside Out was in the theaters, at least for several months.
Paramount is the first movie studio to make plans in recognition of this shift toward streaming. The studio announced Wednesday that two of its upcoming movies, Paranormal Activity: The Ghost Dimension and Scouts Guide to the Zombie Apocalypse, will both be available outside of theaters 17 days after they are being shown in fewer than 300 theaters. That means that after the initial run, which often totals more than 3,000 theaters for summer blockbusters,  according to Box Office Mojo, these movies can ride the buzz surrounding their theatrical release into the markets for streaming and digital downloads.
"The two [movies] they announced are very small," Ira Deutchman, cofounder of Emerging Pictures, said in a phone interview. "They wouldn't try this with movies they thought would have potential. But it's at least a way to get [exhibitioners] to budge a little from their rigidity."
The stagnant movie industry is being stirred up by this deal, and Paramount is placing itself in the center spotlight by being the first to offer it. As its parent company Viacom tries to pull itself out of a 30% drop in stock price this year, all eyes will be on the success or failure of this deal.
"The opportunity offers a viable way for our theatrical partners to retain their window and benefit financially from participating in a more efficient distribution process," Rob Moore, Paramount's vice chairman, said in the release. "Theater owners have been great partners to us and will continue to be as we evolve and create a flexible business strategy that is based on the actual theatrical run of a film."
Only AMC Entertainment (AMC) - Get Report and Cineplex (CGX) theaters were partners in the initial announcement, but the opportunity remains open for other theater owners to join in, according to the company's statement announcing the plan. Theaters that do join will be offered a cut of the profits made during the digital releases of the movies in the new model.
Netflix is coming from the other side of the issue. The company is affected by the traditional model of movie releases and often represents the final resting place for films. New movies only hit the streaming service after they have been out of theaters for weeks or months, and the loss of excitement around the films affects not only Netflix, but the movie studios producing the films. With the announcement of four original movies, the streaming service is making its own content, which it will release on a so-called day-and-date schedule, which means it launches in theaters and online at the same time.
Skeptics say this takes away from the revenue movie theaters make by being the only place to watch new movies. Others say it's the future.
"Does this mean people will stop seeing [movies] in theaters? No," Grillo said. "People who care about seeing a movie in a theater are going to go to theaters. It won't change things dramatically."
Netflix saw success with its original television offerings amid an ongoing uprooting of the cable industry. Many customers are calling for the end of the cable bundle, and services like Netflix, Hulu, Amazon (AMZN) - Get Report and Apple (AAPL) - Get Report TV are making it easier to do so. Time Warner's  (TWX) HBO and Showtime (CBS) - Get Report are some of the more recent converts to the space, allowing customers to watch their premium programming via streaming apps.
Cable is in the middle of the change as the movie business is beginning to open the floodgates. With nearly half of all U.S. households having access to a streaming video service, according to Nielsen, the movie business could be opening up a new market for itself.
"Watching movies has to do with being a part of a community," Deutchman said. "I don't think theatrical movie theater is going away."