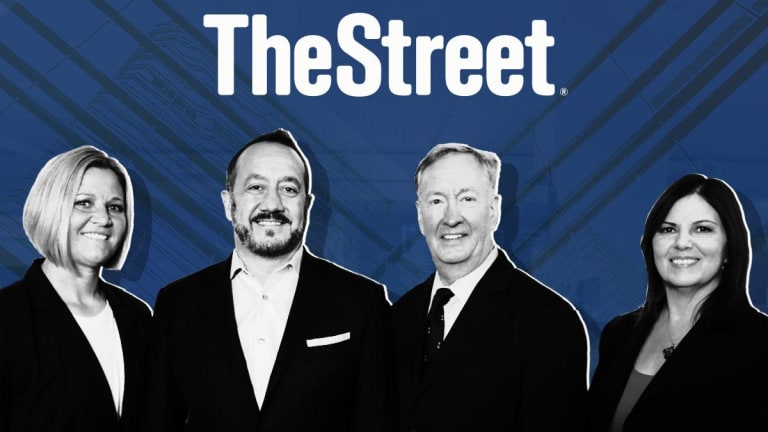 FREE Webinar: Are Negative Interest Rates Something to Worry About?
Bluford Putnam of CME Group, Carley Garner and Bob Iaccino discuss whether they are worried about the specter of negative interest rates.
Negative interest rates have become en vogue in Europe as central banks across the continent go to extreme measures to spur growth. 
President Donald Trump has mentioned the negative rates abroad numerous times in recent months as he attempts to push the Federal Reserve to cut rates at home. While that pressure has been met with mixed success, it is fair to wonder if negative interest rates are something U.S. investors should worry about. 
"It is something that I worry about because it's simply the, the banking system is not set up for negative interest rates; that's why it was such a big deal when it started to happen in some of the major economies like the EU," said Bob Iaccino, the chief market strategist of Path Trading Partners.
Meanwhile, Bluford Putnam, chief economist of CME Group, said he sees the chances of the Fed adopting negative rates as slim due to the economic harm it would cause investors. 
"If the U.S. was quickly headed to recession," Putnam said, the central bank "might go back to quantitative easing. But negative rates to me are not likely, but I'm like Bob - I'm worried about it because I think it'd be a mistake."
The comments from both Iaccino and Putnam were part of TheStreet's CME Webinar - How to Trade the Fed, Trade Wars, Brexit, Oil and Gold Using Futures. The experts canhelp you beat market volatility by using futures and options as part of your trading strategy. 
The panel:
Bluford Putnam, chief economist of the CME Group, who is responsible for leading local economic analysis and monitoring developments and the price patterns, volatility and correlations of futures and options markets.
Carley Garner, futures and options broker with DeCarley Trading. She also is the author of the book "Higher Probability Commodity Trading."
Bob Iaccino, the chief market strategist of Path Trading Partners, who has spent the last 22 years in the commodities, futures and forex markets.