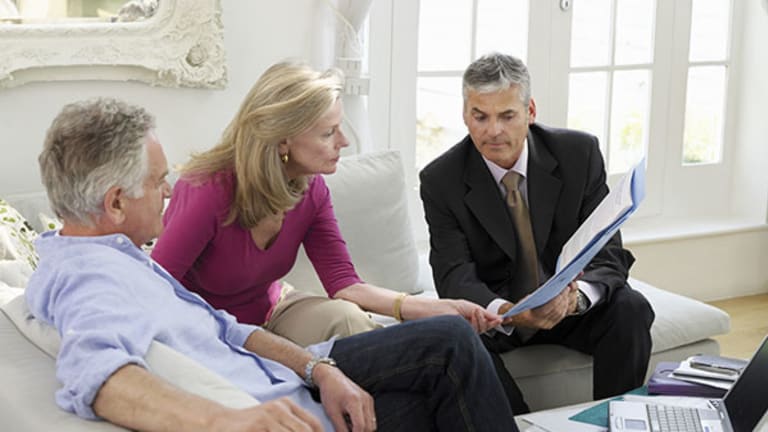 Are Investment Risk Profile Questionnaires Going the Way of the Dinosaurs?
Some money managers are sounding the alarm on risk profile questionnaires, saying there are better ways to manage client investment risk.
A recent study by Ameriprise reveals some interesting data points on U.S. investors and investment risk.
Nearly 90% say they are "cautious," and many will pull funds out of a volatile market or invest only where returns seem guaranteed, no matter how small.
They view financial risk as "loss" (31%) or "uncertainty" (67%), rather than an opportunity.
58% are less likely than other people they know to make an investment for a high potential return at a high level of risk.
73% of what Ameriprise describes as "Risk Avoiders" lack financial plans, something that can be particularly important for them. A detailed plan can help ensure they are on track for retirement - and help alleviate some financial risks their approach has inadvertently created.
With so much uncertainty surrounding investors and portfolio risk, one might think a robust client risk profile questionnaire could clear matters up.
To an extent, that's true. After all, investment advisors need a way to target the best levels or risk management for client investment portfolios, especially in three key areas:
Risk required - The investment risk linked to the return needed to meet client portfolio objectives from disparate financial investment categories
Risk capacity - The level of financial risk the investor can absorb
Risk tolerance - The level of risk that enables the investor to sleep soundly at night.
To calculate those risks, money managers have historically leveraged risk management questionnaires to get the answers they need. But are those questionnaires really the best way to zero in on client investment risk?
Maybe not, money managers say.
"In my opinion risk tolerance questionnaires are generally overrated, even though most investors don't really know their risk levels," says Matt Hylland, founder of Hylland Capital Management, in Virginia Beach, Va. "Ask most savers and investors today, after an eight-year bull run in the stock market, and most will say they are willing to take risk. However, most would have answered that question differently in early 2009 after seeing the value of their investments fall by 50%."
Hylland says he doesn't use any official questionnaires, but he just tries his best to gauge risk appetite from conversations and what his clients have done in the past. "If you can ask questions to shed some light on actual actions to portfolio stress in the past, that can provide good insights to the client's risk tolerance," he adds. "But just asking how they feel today is pretty much useless."
Fact-based, candid face-to-face conversations are a better way to go, others say.
"Risk questionnaires still provide value but I don't think they can replace an advisor across from the table seeing the reaction to the questions," notes Robert Finley, principal at Virtue Asset Management, in Barrington, Ill. "In my experience, clients were always willing to take more risk in the abstract compared to scenarios to their actual portfolio."
Finley says he "can't count the times" that clients told him they were risk takers and were willing "to go all in" on riskier equity-based portfolio strategies.
"The problem with a questionnaire is that it may ask one question multiple times but doesn't follow up on their answer," he says. "Whenever I have a client tell me they wanted to be all equity I would take the value of their portfolio -- for example, $2 million -- and ask, 'What would you do if your portfolio dropped 27% or $540,000 in two days like the market did in 1987?'"
Once he gets clients in that mindset, he escalates the scenario.
"Then, I would follow up and ask, 'What would you do if your portfolio dropped 45% or $900,000 in a year like it did during the '08-'09 drop in the market?'" he says. The most common response Finley says he would get is "panic."
"Sometimes you could read a client's expressions and know that those scenarios were making the client more uncomfortable than they were letting on," he adds. "Consequently, questionnaires are a great tool in the hands of an experienced advisor but should not be the sole tool in creating the correct asset allocation."
Maria Cardow, director of business consulting at Synechron, a business consulting firm serving financial institutions based in New York, says the current practice and the use of risk tolerance questionnaires are "insufficient to capture the multi-dimensional data needed to prove the suitability of investments for clients."
The problem with risk tolerance questionnaires is the limited client information that can be obtained through a standard five to 15 question survey, Cardow says. "There has to be a more quantifiable way to directly take into account the client's risk profile," she notes.
Instead, advisors should start treating investors as they currently treat institutions and run a basic credit check to understand the full financial situation of the individual, Cardow states. "Rethinking the data sources that are used and expanding them beyond self-reported risk information would provide a deeper, defensible understanding of the client as a critical first step to proving suitability," she adds. "These might include credit card transactions, mortgage details and other transactions and activities that give insight into a more holistic financial view of the client."
In addition, risk profiles should no longer be binary or tertiary (i.e., low, medium or high risk); they will need to be multi-dimensional, with a larger quantity of gradients for understanding risk, Cardow says. "Once firms improve their data model for understanding the customer, this can be more tightly aligned to appropriate products," she says.
Cardow also advises bringing in trading systems to take a snapshot of the market at a given point in time to "understand how the investor's profile stacks not just against peers but within a larger market context."
Time and technology have reshaped the financial advisory landscape, and that seems to go double for the once lofty investor risk profile questionnaire.
Now, with fresher, more creative and effective ways to analyze credit risk, those questionnaires are increasingly being put out to pasture by money managers, who don't seem to miss them at all.