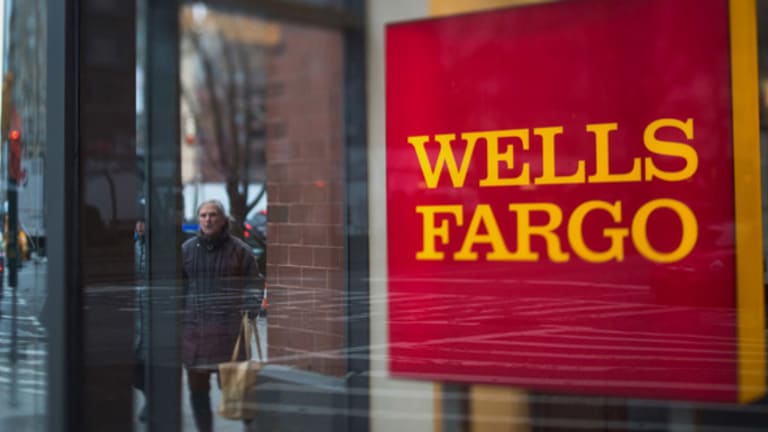 Sour Oil Loans for Banks Are a Much Bigger Headache Than You Think
Don't let the rebound in oil prices fool you -- banks are setting aside billions of dollars to cope with sour oil and gas loans.
Editors' pick: Originally published April 14.
Don't let the rebound in oil prices fool you. Banks are setting aside billions of dollars to cope with sour oil and gas loans.
"I think it's a big concern," said Ian Winer, head of equity trading at Wedbush Securities, based in Los Angeles. "The biggest issue is I'm not sure anyone really knows how much exposure is out there."
Wells Fargo (WFC) - Get Free Report has $17.8 billion worth of oil and gas loans, representing only 1.9% of its total loans, according to its first-quarter earnings report released Thursday.
"While substantially all of the loan portfolio continues to perform well, the oil and gas portfolio remains under significant stress due to low prices and excess leverage in this industry," said Mike Loughlin, Wells Fargo chief risk officer, in a Thursday statement.
The bank wrote off $204 million in its oil and gas portfolio during the quarter, compared to $87 million during the fourth quarter of 2015.
Meanwhile, Bank of America (BAC) - Get Free Report , which also reported first-quarter results on Thursday, has $21.8 billion worth of energy loans. Bank of America has set aside $1 billion for energy loans that have gone south, compared to $525 million during the fourth quarter of last year.
"I'm making the case to not sell them," Jim Cramer said of Wells Fargo and Bank of America on Thursday.
Bank of America and Wells Fargo are holdings in Jim Cramer's Action Alerts PLUS Charitable Trust Portfolio. Want to be alerted before Cramer buys or sells BAC or WFC? Learn more now.
"While people may say that energy loans or portions of the overall loan book dedicated to resources aren't that big, the issue is, does exposure in that space spill over into the ability or willingness to give out loans in other areas, whether it's housing or auto loans, and what does that mean for the overall credit environment?" Winer asked.
Even if oil remains near $40 a barrel and avoids retesting the mid-$20s, a level seen earlier this year, Winer still thinks banks are at risk.
"Most of these companies have budgeted for $50 to $60 oil, and I think there has been enough damage done over the last few months," Winder said. He added that a $5 price change in oil prices won't make beaten-down companies in the oil space more salvageable.
"Subprime was a small percentage of the market when it first started, and nobody thought it was going to spill over into anything. And it did," he said. "I'm not saying that energy loans are the same way, but I don't think there's a great handle on it."