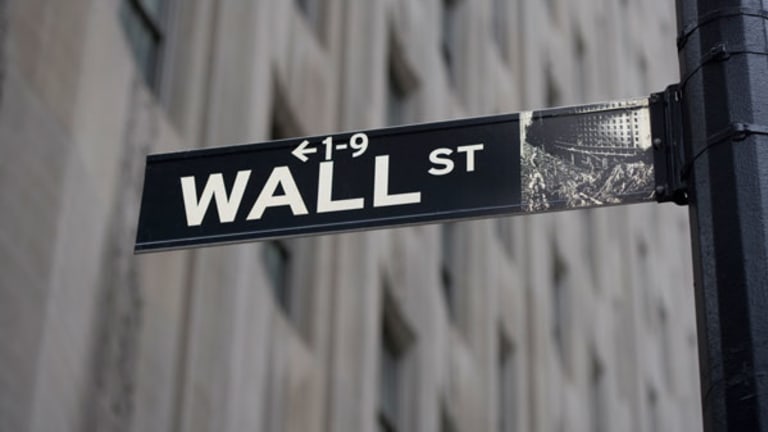 Apple Will Keep Taking Customers From Microsoft's 'Wintel World'
Jim Cramer thinks that a generation is moving away from PC devices and toward Apple.
NEW YORK (TheStreet) -- Boy, Jim. We have so many tech events coming up within the next couple of weeks. We've got the Apple event on Tuesday. We've got, now, Google double-timing Microsoft with their Windows 8 event. So, this is a crazy time in tech right now.
Jim Cramer:
Yes, it is. Now, Apple's come down so much and remember, I want to invest in Apple. I mean, I have been waiting for a period where I didn't mention Apple so I could buy back 25 shares or something. On proportion. Apple's big for Action Alerts Plus. But here's my feeling -- tech's horrible and a lot of it is this. People did not anticipate the rapid uptake of smartphones in this country. Around the world, they didn't anticipate it. Facebook didn't. Even Google didn't. I was wrong on Google because Google had really let everybody kind of know that this is their moment.
That they had mastered the ad business on mobile and they really hadn't at all and they had way to much inventory. They didn't deliver for customers. They acted as if everything was great. Now they're doing this new PC and all that does is just...
Debra Borchardt:
And they've got the Samsung Tablet. That's their thing next week.
Jim Cramer:
Right. And a lot of people like that, around the world, and I'm not totally negative on Google but the core business is not as good as I thought.
Debra Borchardt:
Okay. So, you're not liking Google. What about Microsoft, with Windows 8...mixed reviews about the new product.
Jim Cramer:
Well, it's a big product cycle. That always matters, is people who have to take it. I've used it. I kind of like it.
Debra Borchardt:
Oh, you've tried Windows 8.
Jim Cramer:
Yes. I like it.
Debra Borchardt:
Okay.
Jim Cramer:
Here's the issue with Microsoft. It's generational. This generation doesn't like it. My age, I presume that Microsoft is still part of this WinTel world that has 90 percent of the market and the hammerlock's never going to end but the world is going toward cell phone and the comfort of cell phone and that means you get Apple ripping out...you rip out RIM. You bring in Apple and eventually, all the IT guys are going to go Apple. That's what I think's going to happen. Information technology guys don't want to take a risk but the rank and file is demanding an iPhone. So, eventually, what they're going to have to do is stop with RIM. Go with iPhone. Take out the Microsoft PC and that, I think, can happen.
Microsoft has a lot of cash. They can raise the dividend but in the end, this is a generational thing. The dogs won't eat it.
Debra Borchardt:
So these are desperation moves next week.
Jim Cramer:
I think there's a lot of...we can't lose. Why not try everything. And it's kind of a Steve Jobs attitude, when Jobs came back from NeXT. It's just that Jobs had a much better feel for the consumer.
Debra Borchardt:
All right. So with Apple are you going wait for it to come down a little lower or...
Jim Cramer:
I just want to own it...just want to own it. No. If you don't own it, you should own it.
Debra Borchardt:
Okay.
Disclosure: TheStreet's editorial policy prohibits staff editors, reporters and analysts from holding positions in any individual stocks.