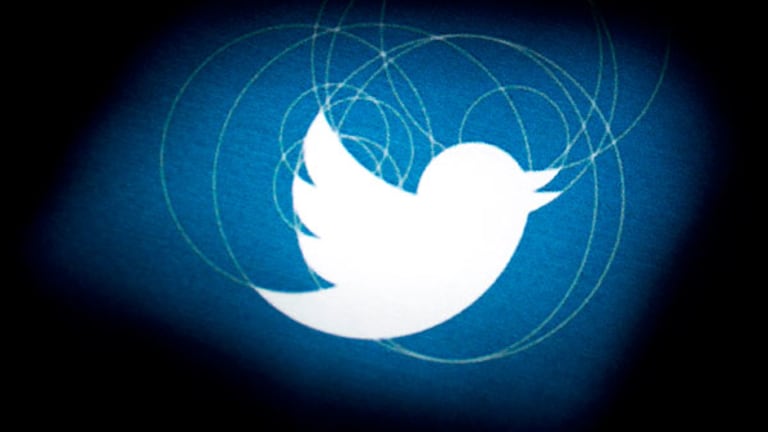 Apple, Twitter, Alibaba, Pfizer Earnings in Focus Tuesday
Jet-Blue, Merck, T-Mobile and GrubHub are also among those reporting earnings.
Tuesday is another busy earnings day starting with Pfizer (PFE) - Get Free Report , Alibaba (BABA) - Get Free Report , Comcast (CMCSA) - Get Free Report , Merck (MRK) - Get Free Report , Bristol-Myers Squibb (BMY) - Get Free Report , Ford Motor (F) - Get Free Report , T-Mobile U.S. (TMUS) - Get Free Report , JetBlue Airways (JBLU) - Get Free Report and GrubHubundefined before the open.
After the close tech giantApple (AAPL) - Get Free Report and Twitter (TWTR) - Get Free Report report earnings. Twitter's third-quarter results will be the the first with Jack Dorsey fully in charge as CEO.
Analyst expect 5 cents a share on revenue of nearly $560 million. Overall, the company's earnings and revenue are estimated to increase year-over-year. In the same quarter the year before, the company earned 1 cent a share on revenue of $361.3 million. Under Dorsey, the company has so far cut 8% of its global workforce. Twitter also rolled out a new feature called Moments, a curated channel that highlights major events from around the world.
Benjamin Stoto, director of research for CNBC's "Mad Money" added that the company already pre-announced the guidance for adjust Ebitda and revenue. He said, "We're going to be watching the monetization, the user growth and the engagement metrics." He added that user growth is the monthly active users, monetization is how much revenue the company is making per user and engagement is simply how much time users are spending on Twitter each day.
On the economic calendar are durable goods orders at 8:30 a.m. ET followed by the Redbook, we get the S&P case-shiller home price index at 9 a.m. and the consumer confidence index is released at 10 a.m. ET.