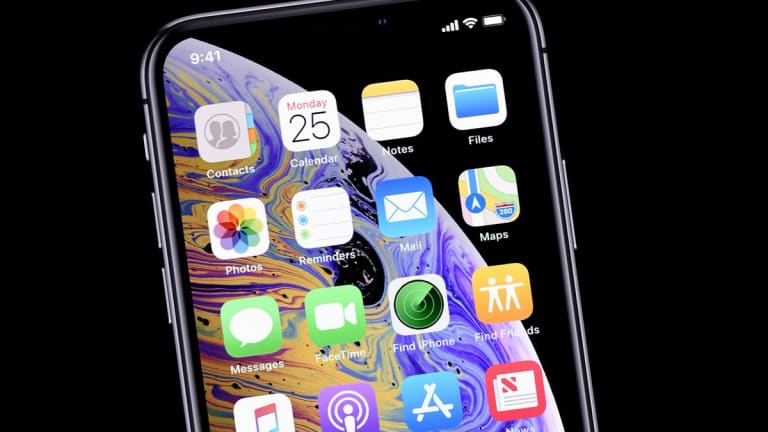 Apple Supplier Stocks Fall Thursday; JXTG Holdings Off 4.9%
Gainers trail losers among Apple suppliers. Apple off 1.7%.
Stocks of companies that supply parts and services to Apple  (AAPL) fell Thursday amid a broad market selloff tied to trade-war tensions between the U.S. and China.
Among notable small-cap stocks of companies supplying Apple, three rose while 25 fell.
Qorvo shares (QRVO) rose 46 cents, or 0.76%, to $60.66.
ASE Technology Holding ADRs (ASX) fell 27 cents, or 6.94%, to $3.62.
Among 21 notable mid-cap Apple suppliers, all declined.
Skyworks Solutions shares (SWKS) fell 8 cents, or 0.12%, to $68.46. The company supplies wireless chips.
JXTG Holdings ADRs (JXHLY) fell 49 cents, or 4.93%, to $9.44.
Among large-cap companies with significant Apple business, one rose while seven fell.
Intel shares (INTC) rose 53 cents, or 1.2%, to $44.53.
Sony ADRs undefined fell $2.15, or 4.26%, to $48.34.
Apple itself fell $3.12, or 1.71%, to $179.66.
The Nasdaq Composite Index fell 122.56 points, or 1.58%, to 7,628.28.
Some 24 Apple suppliers outperformed the Nasdaq, while 38 lagged.
The S&P 500 index fell 34.03 points , or 1.19%, to 2,822.24.
Apple is a component of the Action Alerts Plus portfolio. To find out more about how you can profit from Jim Cramer and the AAP team's investing ideas, please click here now.