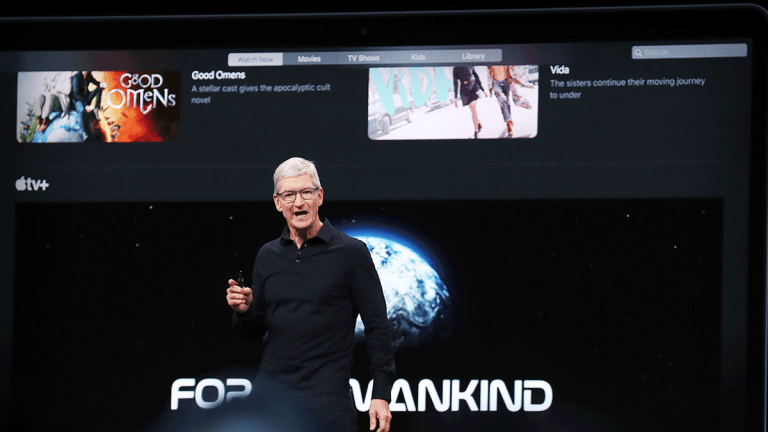 Apple's Cook Says in CBS Interview China Hasn't Targeted Company
Tim Cook said in an interview with CBS that he doesn't anticipate Apple will become a target in trade wars.
Apple (AAPL) - Get Apple Inc. (AAPL) Report CEO Tim Cook said in an interview that the company hasn't been targeted by China in the ongoing trade disputes with the U.S., according to an interview aired Tuesday.
Cook said in an interview with CBS that he doesn't think the company will be targeted.
"Currently, the Chinese have not targeted Apple at all, and I don't anticipate that happening," he said in an interview with host Norah O'Donnell.
Cook said that the iPhone is assembled in China, but built over multiple locations, when asked about what would happen if a tariff were imposed on the device.
"The truth is the iPhone is made everywhere. A tariff on the iPhone would hurt all of those countries, but the one that would be hurt the most is this one."
Chinese telecom giant Huawei Technologies has come under intense fire from the Trump administration in the course of the ongoing tariff battles launched by the president against China.
When asked if he's concerned Huawei would try to retaliate against Apple, Cook said no. 
"We've had a company in China for a long time ... and there is ... I believe a healthy level of respect for both sides."
This story has been updated.