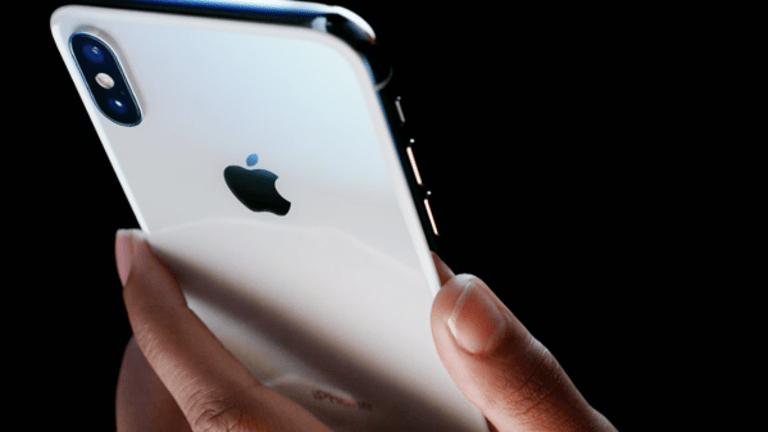 Apple Is Down This Month, If You Haven't Noticed
We're seeing some changes, but not in the market's overbought condition.
Despite the midday swoon all the way back to unchanged on the S&P 500 (!), the breadth of the market stayed green. This is a big change from two months ago when breadth couldn't even get green on an up day in the indexes.
And the strong semis and banks are also good for the market.
But it doesn't change the fact that we're overbought. And individual stocks have reacted to the overbought reading. Not the indexes (not yet at least), but beloved Apple (AAPL) - Get Free Report is down nearly 5% in September. It's no big deal considering the run it's had this year, but I find it curious that no one even mentions it, like it doesn't exist. (Apple is part of TheStreet's Action Alerts PLUS portfolio.) 
Then there are the transports. I really thought they would take a few days off and then rally again, but instead they refuse to join the rally. And the divergence between them and the DJIA is widening. So far, there has been no break of the uptrend line and no lower lows, but the lack of participation is bothersome.
The utilities have been awful in the last week but still they are over 735. I remain bearish on this group but frustrated that they can't seem to break down.
As for interest rates, the move on the yield of the five-year note has been nothing short of breathtaking in the last week (remember just a week ago the Daily Sentiment Index was 81). Isn't it interesting, though, that just as we head into the FOMC meeting later this week, this chart stares at that big downtrend line? Typically after the kind of run it's had, that line should be resistance. Maybe that's why the utes haven't broken down yet?
Now let's turn to oil. I have said several times that I think oil turns out to be in a giant trading range for a long time. Sometimes we will break the lower end and sometimes we will break the top end, but in the big picture we're not going to see a major breakout either way.
Last week it crossed the downtrend line, but you can see there is a lot of resistance in this $50-$52 area. There might be one last fling upward -- I would like to see it tag $52 -- but when I see that the Daily Sentiment Index for crude oil is at 81, I know it's getting late in the rally. It hasn't been this high since June 2016.
Finally, let me point out that the CNN Fear and Greed Index ended the day at 80. Sure, it can go higher -- I have even seen it get to 90 -- but with the market overbought and sentiment running hot, it's hard to believe we don't get a pullback.
For more market analysis from Helene Meisler, sign up for Top Stocks, published five times a week.
This column originally appeared on Real Money, our premium site for active traders. Click here to get great columns like this from Jim Cramer and other writers even earlier in the trading day.
At the time of publication, Meisler had no positions in the stocks mentioned.