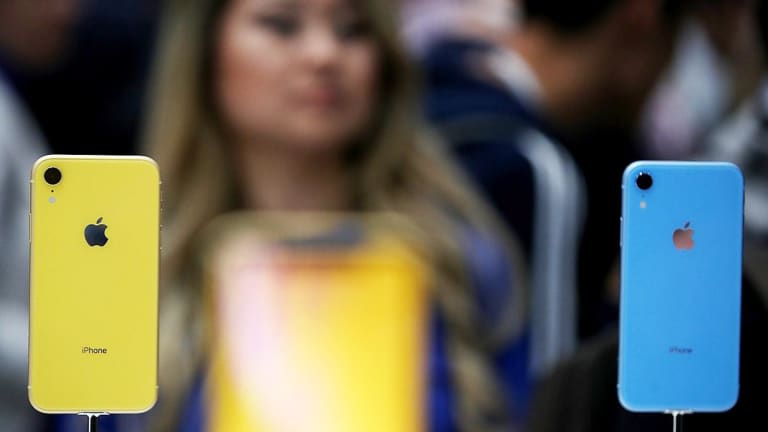 Apple Is Closing In on Breakout Territory: Chart
Apple's rally has further to go this fall. October could be a significant month.
It's been another blockbuster year for shares of Apple Inc. (AAPL) - Get Apple Inc. Report - since the calendar flipped to January, shares of this tech behemoth have charged approximately 37% higher on a total-return basis, leaving the rest of the broad market in its dust.
To put that into perspective, if every other stock in the S&P 500 was unchanged at this point in 2018, the big stock market index would still be up about 1.5% year-to-date thanks to Apple alone.
And there could be more upside for Apple investors where that came from.
Shares are closing in on a key breakout level in October. To figure out how to trade it, we're turning to the chart for a technical look.
It's not hard to spot the general trend in Apple's stock price in 2018 - shares have been trending up and to the right, pressing up against all-time highs this fall.
At a glance, it might seem like Apple's price action has stalled out in the short-term. Shares made effectively zero progress in September, swatted lower on every attempt at the $230 level. In fact, Apple's sideways consolidation just below $230 isn't an anomaly; it's a pretty constructive move after the nonstop rally that shares have enjoyed year-to-date. September's cooling-off period gives buyers a chance to take a breather before this stock's next leg up.
In technical parlance, Apple is currently forming an ascending triangle pattern, a bullish continuation setup that's formed by horizontal resistance up above shares at $230, with uptrending support to the downside. A breakout above $230 is the signal that it's a high-probability time to be a buyer in Apple.
That may seem strange - but because $230 has acted like a ceiling of sorts in the near-term, it indicates that there is currently a glut of supply of shares at that price level. A breakout that puts shares above $230 is the signal that increasingly aggressive buyers have absorbed that excess supply of Apple that sellers were willing to let go of at $230, giving way to more upside.
Like with any stock in an uptrend, risk management is crucial in Apple. The 200-day moving average has been a good proxy for Apple's long-term trend - that makes it a logical place to park a protective stop beneath. If Apple violates the 200-day, the uptrend is over.
Meanwhile, new highs look likely for Apple in October.
Rewind: Jim Cramer on PepsiCo, Amazon and Stitch Fix
Want to Buy Stocks for a 10% or Greater Discount? You can with certain so-called "closed-end" mutual funds - an often overlooked investment class. Click here to register for a free online video in which TheStreet's retirement expert Robert Powell and an all-star panel run down all you need to know.
This article is commentary by an independent contributor. At the time of publication, the author was long AAPL.