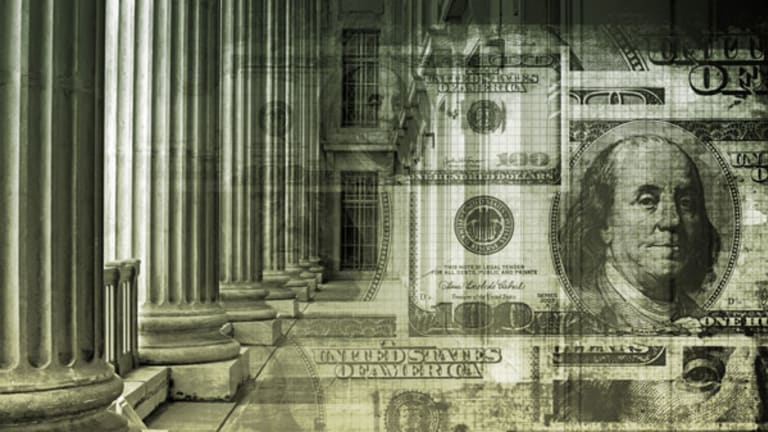 Apple Got It Right
Apple CEO Tim Cook continues his masterful execution of common-sense management with this latest move.
Apple CEO Tim Cook continues his masterful execution of common-sense management with this latest move.
NEW YORK (
) - The long-awaited
Apple dividend has arrived.
For those who are trying to come up with a catchy negative headline, I'm afraid you are overreaching in your contrarian efforts. Today's announcement has been years in the making and as usual, Apple got it right.
What is the purpose of an Apple dividend? There's only one. It's all about unlocking shareholder value by making this stock attractive to income investors. Did Apple accomplish its objective? Yes. Did the company overreach by issuing a dividend that was larger than expected? No. An aggressive dividend would have sent the wrong signals from management.
Apple will spend about $45 billion over the next three years between the quarterly dividend and the $10 billion share repurchase program (representing 2% of shares outstanding).
Apple's goal was not in any way to become an income stock. Apple is a growth stock that is primed to be a market leader on Wall Street through 2015. Tim Cook continued his masterful execution of common-sense management with this latest move.
Steve Jobs didn't cater to Wall Street. Steve Jobs didn't cater to market share. Tim Cook understands the nuances of both. This new era of Apple that includes free iPhones, $399 iPads, stock dividends and share buybacks is part of the reason why we believe Apple's next $500 rise will come faster and easier than its initial $500 rise.
Apple is no longer a cult battling its way for mainstream acceptance. Tim Cook is working to maximize the potential of the company that Steve Jobs built. So far, he's doing a great job. We couldn't be happier with today's announcement.
The early stock action to the news is favorable. The absence of a "sell the news" reaction reaffirms the bullish case. We continue to view this action in terms of the 2007 precedent.
For those wanting to short Apple because the dividend wasn't as large as you might have expected, I say thank goodness the dividend wasn't larger and good luck with your strategy.
If Apple had been overly aggressive, it risked a perception that its best growth days are behind it. When issuing a dividend, the goal is to find an efficient yield that opens the stock to maximum exposure while maintaining the benefits of balance sheet cash.
Now that Apple has made its stock attractive to a wider base of institutional demand, it should propel the once-in-a-generation growth story to new heights. Kudos to Tim Cook.
As the window of time between now and the April earnings report continues to shrink, it will be difficult to generate any sort of short-term negative momentum as income funds will be adding Apple exposure. The 2007 precedent continues to rule the day.
At the time of publication, Schwarz was long Apple.
This commentary comes from an independent investor or market observer as part of TheStreet guest contributor program. The views expressed are those of the author and do not necessarily represent the views of TheStreet or its management.
Jason Schwarz is an option strategist for Lone Peak Asset Management in Westlake Village, Calif. He is also the founder of the popular investment newsletter available at www.economictiming.com. Over the past few years, Schwarz has gained acclaim for his market calls on the price of oil, Bank of America, Apple, E*Trade, and his precision investing in S&P 500 option LEAPS. His book, The Alpha Hunter, is set to be released by McGraw Hill in December 2009.