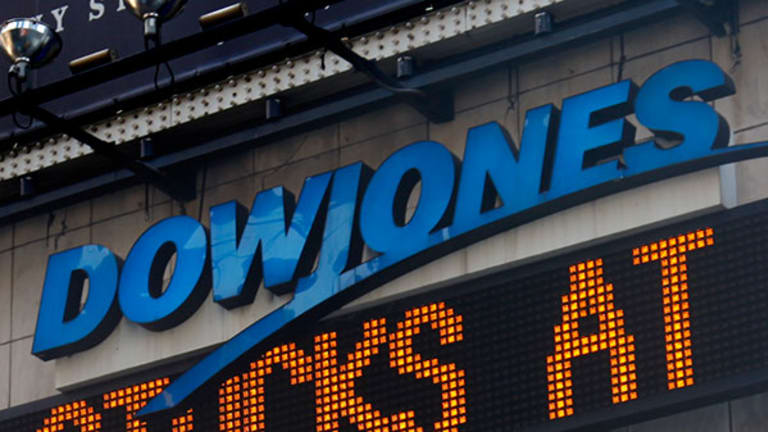 Apple, Gilead Among the Stocks to Buy, Despite Turmoil
The markets, while appearing calm on the surface, were marked with turmoil in the past week or two. That said, however, bargains are still available.
NEW YORK ( Real Money) -- If you were out of the country without access to the Internet or cable and came back this weekend and looked at the major indices, you can be excused for thinking last week was a quiet and uneventful one in the stock market. Both the Dow Jones Industrial Average and the S&P 500 were down less than half a percent on the week.
However, under the surface, the market was anything but calm. The Nasdaq was down 1.7% on the week and only a big rally on Friday kept the biotech sector from posting even bigger losses. Even so, the main biotech indices are down some 5% over the past two weeks. Small biotech stocks have posted even deeper declines.
In addition, other high-beta sectors broke down, with the carnage in the social media space being particularly brutal, with Yelp (YELP) , LinkedIn (LNKD) and Twitter (TWTR) all losing more than 20% on the week as each posted disappointing results and/or offered tepid guidance. Given that all three of these stocks still sell at huge valuations based on near-term earnings prospects, declines could easily extend during trading this week.
With revenue and earnings growth projected to be flat year over year in the first half of 2015 and the market selling at roughly 18 times trailing earnings, it is not hard to make the case the market overall is overbought at the moment.
That being said, there are some reasonable bargains still available, especially among some of the large-cap growth names. These start with Apple (AAPL) and Gilead Sciences (GILD) , both of which posted blowout numbers this quarter. Apple continues to ride the huge sales of the iPhone 6 as well as huge sales growth in China (up more than 70% year over year).
Gilead's hepatitis C franchise is just a beast. In the just-completed quarter, hepatitis-C drugs Sovaldi and Harvoni posted sales of $4.55 billion despite worries about pricing discounts and new competition from AbbVie's (ABBV) Viekira Pak. This was $1 billion over the consensus, and sales for these compounds are just getting started in Europe and Japan. Consensus earnings estimates for fiscal 2015 have already gone up 75 cents a share since the company posted earnings last week. Price targets and profit estimates should continue to be taken up over the next few weeks.
Now that dollar strength has ebbed over the past month after the greenback's massive run in the first quarter, earnings might be boosted for American multinationals in the second quarter. I think companies like Microsoft (MSFT) and Honeywell (HON) can be bought, especially on any dips in the overall market. Microsoft recently posted its best results in years despite currency headwinds as the company is making big strides in its cloud business. Honeywell looks set to grow earnings annually at a 10% or slightly better clip over the next few years. The stock is reasonably priced at 16x this year's projected earnings and yields 2%.
All of these names are posting solid earnings growth, pay dividends and are attractively valued in a market where that is hard to come by at the moment. They should prove to be durable ports in the storm if waters do indeed get rougher.
Editor's Note: This article was originally published at 12 p.m. EDT on Real Money on May 4, 2015.
This article is commentary by an independent contributor. At the time of publication, the author was long on AAPL and GILD.