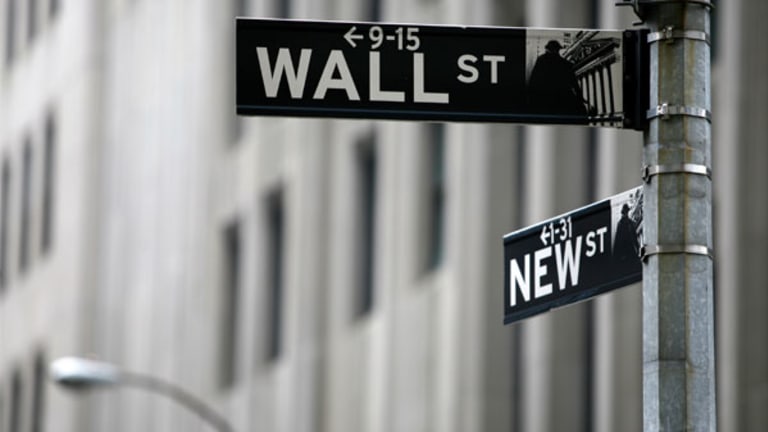 Apple Continues to Underperform; the Market Is Resistant: Best of Kass
In highlights from this week's trading diary and posts, Kass tells us about how Apple is still a short for him and that the market is still resistant.
Doug Kass fills his blog on RealMoney every day with his up-to-the-minute reactions to what's happening in the market and his legendary ahead-of-the-crowd ideas. This week he blogged on:
How Apple remains a large short position for Kass.
How the market is still resistant.
Click here for information on RealMoney, where you can see all the blogs, including Doug Kass'--and reader comments--in real time.
Apple Remains Among My Largest Short Positions

Originally published Nov. 23 at 11:50 a.m. EDT
Shares of Apple (AAPL) - Get Report are continuing to underperform, recently failing to penetrate $115 resistance, which is the upper end of my projected risk range.
While the company's current quarter will be fine -- aided by Samsung's problems and channel fill -- I don't believe the company will get away with bad execution, aggressive accounting, the absence of innovation and treating customers not so well, especially in the face of competitive products that are superior (Google Pixel Phone, Microsoft Surface Studio, etc.).
Besides my negative secular investment thesis recently spelled out here, there some additional issues:
Position: Short AAPL.
The Good, the Bad and the Ugly
Originally published Nov. 23 at 3:28 p.m. EDT

"If you work for a living, why the hell do you kill yourself working?"
-- Tuco the Ugly" The Good, the Bad and the Ugly"
The Ugly

I further added to my short exposure today in a quiet, pre-Thanksgiving trading session.
And now it's time to run down "The Good, the Bad and the Ugly" ...
The Good
The market remains resistant (Rs over Ss and Ns).
Brokerages, banks and insurance companies continue their league-leading strength.
The Russell 2000 Index is up for the 15th consecutive day.
Retail extends yesterday's strength. Nordstrom (JWN) - Get Report , Macy's (M) - Get Report , Best Buy (BBY) - Get Report , Target (TGT) - Get Report , Walmart (WMT) - Get Report , Foot Locker (FL) - Get Report and JCPenney (JCP) - Get Report are strong. First day down for Amazon (AMZN) - Get Report .
Agricultural commodities are lackluster, but soybeans are up another up $0.05 today, up substantially for three days in a row.
Speculative biotech (Sage (SAGE) - Get Report , FibroGen (FGEN) - Get Report , Acadia Pharmaceuticals (ACAD) - Get Report and Aerie Pharmaceuticals (AERI) - Get Report ) stronger after recent weakness.
Ag equipment up big time after the Deere (DE) - Get Report beat.
The Bad
Bond prices were much lower early in the day, with yields up by nearly 10 basis points. But fixed income has rallied back (reducing the drop by half on the day).
Valeant Pharmaceuticals (VRX) , more weakness.
Large pharma lower, led by Eli Lilly (LLY) - Get Report .
Old tech lags, with International Business Machines (IBM) - Get Report , Intel (INTC) - Get Report , Cisco Systems (CSCO) - Get Report and Microsoft (MSFT) - Get Report all lower.
Media roughed up a bit (CBS (CBS) - Get Report and Comcast (CMCSA) - Get Report ).
NOTE: There will be no "Takeaways" today!
Position: Long GLD small, SDS large, JCP large; short SPY, CSCO, CAT small, IWM, TLT small.
Action Alerts PLUS, which Cramer co-manages as a charitable trust, is long CSCO and CMCSA.
At the time of publication, Kass and/or his funds were long/short XXX, although holdings can change at any time.
Doug Kass is the president of Seabreeze Partners Management Inc. Under no circumstances does this information represent a recommendation to buy, sell or hold any security.