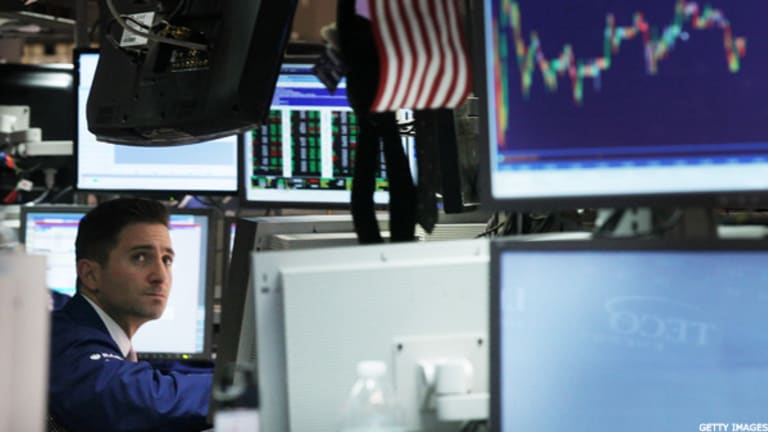 Apple, Allergan, Kohl's: Doug Kass' Views
Doug Kass shares his thoughts on what was good, bad and ugly in this short, last week of the year.
Doug Kass shares his views every day on RealMoneyPro. Click here for a real-time look at his insights and musings.
Tell Me Something I Don't Know About the U.S. Dollar
Originally published Dec. 28 at 12:51 p.m. EDT
Regular readers of my Diary know that I sometimes post things that replicate the theme of the "Tell Me Something I Don't Know" segment on MSNBC's "Hardball With Chris Matthews."
So ... "Tell me something I don't know, Dougie."
OK, here goes:
The euro/U.S. dollar has moved to the low of the day--at $1.0377. That's a multi-month low.
With our currency's strength, investors are whistling past the graveyard of U.S. multinational profitability.
Beware of the consensus re-inflation trade. Be fearful of elevated investor sentiment. Question rising valuations and an overly optimistic S&P EPS forecasts (for 2017-18) -- at a time that the media is too fixated on Dow 20,000 (and maybe missing the bigger and more negative larger picture).
Always think independently and make decisions not by viewing what is said in the business media but by assessing reward vs. risk within the context of one's risk profile and time frames.
Position: Long SDS; short SPY, IWM small, QQQ.
The Good, the Bad and the Ugly in Trading
Originally published Dec. 27 at 2:45 p.m. EDT
"You see, in this world there's two kinds of people, my friend: Those with loaded guns and those who dig. You dig."
--Blondie, "The Good, the Bad and the Ugly"
Here's a quick review of today's market action:
The Good
The Bad
The Ugly
Sears Holdings (SHLD) makes a new low. (See Surprise #1 in my Surprise List).
There will be no "Trade of the Week" this week -- it's too short!
I hope my Surprise List was good food for thought.
Positions --
Long: SDS, JCP large, KSS small, M small, TLT small, CPB large, AGN, DD small
Short: AAPL large, QQQ, IWM small, SPY
Position: See above.
Action Alerts PLUS, which Cramer co-manages as a charitable trust, is long AGN and AAPL.
Doug Kass is the president of Seabreeze Partners Management Inc. Under no circumstances does this information represent a recommendation to buy, sell or hold any security.