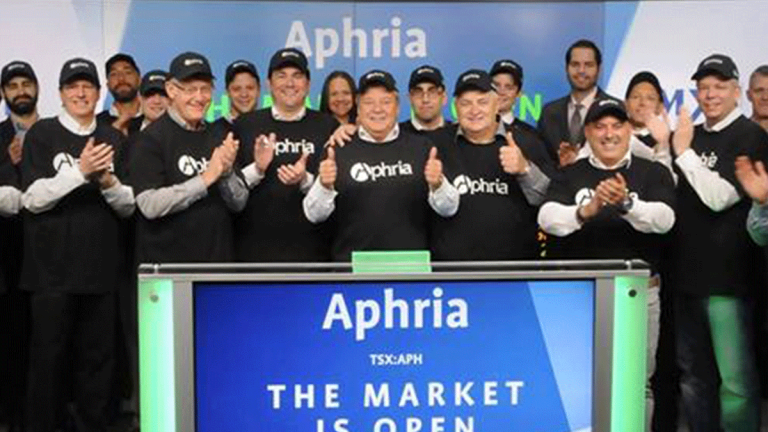 Pot Stocks Soar After Aphria Posts Second Straight Quarterly Profit
APHA adds 26% and CannTrust rockets 25% as sector rises pretty much across the board.
Pot stocks soared virtually across the board Tuesday after Canadian cannabis grower Aphria (APHA) - Get Free Report  sparked a rally by reporting its second consecutive profitable quarter, a somewhat rare feat in the still-emerging legal-weed  sector.
Aphria's stock price jumped 26% to $5.48 shortly before 11 a.m. ET after the Ontario-based pot producer reported net income of C$16.4 million for its fiscal first quarter ended Aug. 31, and adjusted EBITDA of C$1 million. That represented an increase of C$0.8 million over the prior quarter, when Aphria reported EBITDA of C$0.2 million.
Aphria said it ended the quarter with C$464.3 million in "cash, cash equivalents and liquid marketable securities" with which to pay for future growth in Canada and internationally as well.
Aphria also reported that its Aphria One facility is "in full crop rotation with more than 600,000 plants." The Canadian marijuana grower is on track to achieve "annual production capacity of 255,000 kilograms when all facilities are fully licensed and operational," the company said in a press release.
The company's positive results send almost all major pot stocks sharply higher shortly before 11 a.m. ET, including: