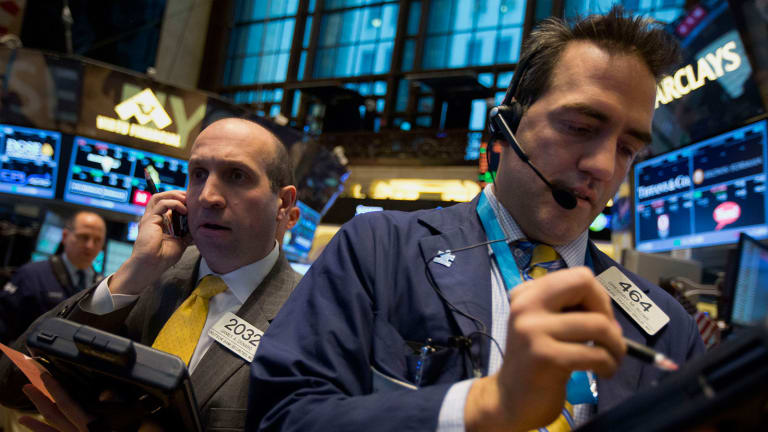 Anglo American Sells 2 Chile Copper Mines for $300 Million
The $300 million deal is the second sale since CEO Mark Cutifani stepped up the mining group's disposal program.
NEW YORK (The Deal) -- Mining group Anglo American (AAUKY) is selling two Chilean copper mines to a consortium led by hedge fund Audley Capital Advisors, its second significant deal since its CEO announced an overhaul of its portfolio of operations last year.
London-based Audley will team with New York private equity shop Orion Mine Finance and other investors to pay an initial $300 million for Anglo American Norte SA, which owns the open-pit Mantoverde and Mantos Blancos mines in northern Chile. The price could rise to as much as $500 million depending on the future price of copper and further development milestones at the mines.
Anglo American has been hawking coal, platinum and copper assets since April 2014 when it announced plans to focus on larger more profitable operations such as the Los Bronces and Collahuasi copper mines in Chile and the Quellaveco copper project in Peru.
"In line with our strategic objectives, we are focusing our diversified portfolio on our largest and most value accretive assets," said Anglo American CEO Mark Cutifani in a statement.
Anglo American is under pressure to raise cash as its earnings slide and debt increases. The company said  last month Ebit for the first half of 2015 had fallen 36% to $1.88 billion. Anglo American posted a $3 billion net loss after reducing the value of its assets by $3.5 billion. The group's net debt climbed to $13.5 billion at the end of June, up from $12.9 billion six months earlier.
"Although the transaction is only a modest step in deleveraging the balance sheet, the fact that Anglo American got another transaction done is a positive sign," Morgan Stanley analysts noted on Monday.
In July Anglo American completed the $1.6 billion sale of its 50% stake in Lafarge Tarmac, a deal struck a year earlier. Cutifan, who became Anglo American CEO in April 2014, has said he is targeting a total $3 billion of sales but the slow pace of disposals has highlighted the difficulties Anglo American is experiencing in finding buyers for its assets.
Last month Anglo American Platinum, a South African unit of Anglo American, admitted that it was still looking for buyers for some of its mines a year after putting them on the market. The unit said it was now considering an initial public offering of the platinum mines in 2017.
The prospects of Anglo American striking further deals in the near future was further complicated on Monday by a sharp decline in commodity prices including coal, copper and iron ore. Copper prices slumped more than 3% to a six-year low on Monday, extending a 22% fall this year as markets fretted over China's slowing economic growth and after China's Shanghai Composite index toppled 8.5% on Monday.
The effects of those falls can be seen in the returns from the two Chilean mines.The Mantos Blancos mine made Ebitda of $1 million over the first half of 2014, while Mantoverde posted earnings of $15 million. The two mines posted Ebitda of $16 million and $110 million over 2014.
Audley Capital's mining investment team is led by John Mackenzie, who joined the group in 2014 following 24 years with Anglo American, where he rose to CEO of the group's copper business.
The deal for the Anglo American copper mines is expected to close in the third quarter of 2015.
Anglo American's American depositary receipts are currently down 7.2% to $5.23.
Read more from: